Technology Students Get Connected to Industry Insider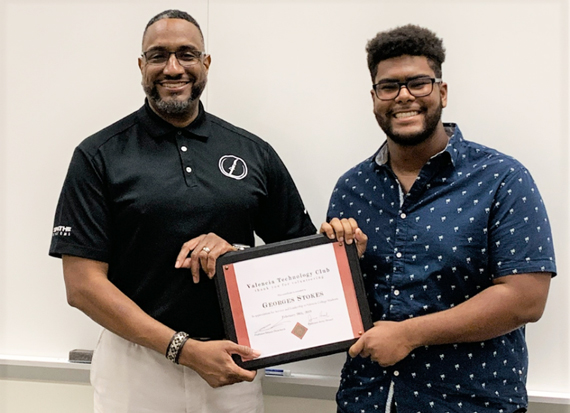 A Message from Stacey Johnson, President, East and Winter Park Campuses
East Campus technology students learned about cybersecurity from an industry specialist on Wednesday, February 20, 2019. A program manager from Spathe Systems, George Stokes, provided information regarding cybersecurity and highlighted the importance of the field, industry obstacles and daily responsibilities for future security experts.
The presentation covered several topics, from governance to processes and technologies. George also spoke about government systems and their security, and walked students through the daunting process of obtaining and maintaining government clearance.
"Having industry professionals such as George Stokes talk and educate students on the industry is important for students who are trying to figure out what their desired technical specialization may be," explained Professor of Computer Programming and Analysis Dennis Hunchuck. "Information like this is invaluable to developing the student."
This presentation was arranged by Spathe Systems Director of Programming and former Valencia Adjunct Professor Adam Herbst. As always, the Valencia Technology Club presented George with a plaque to thank him for sharing his knowledge with the group.