Spathe Systems Wins $100M Contract Supporting the Joint Special Operations University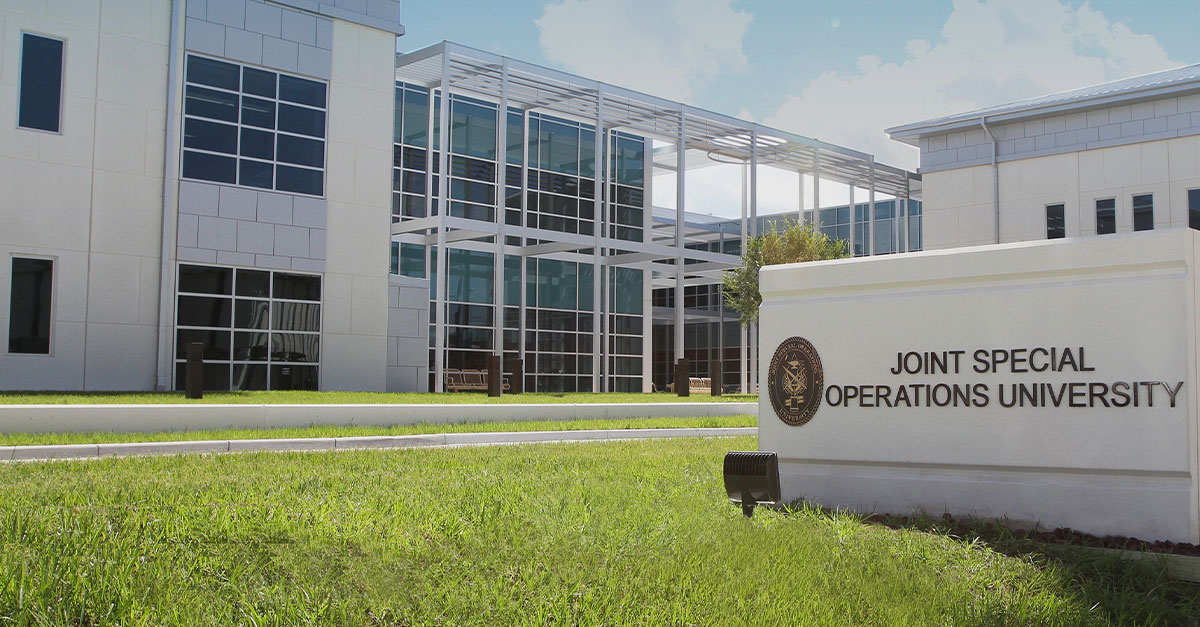 Tampa, FL – June 2022 – SPATHE Systems LLC is pleased to announce an exciting contract award assisting the United States Special Operations Command's Joint Special Operations University providing Educational Faculty and Staff Support Services.
Located at Florida's MacDill Air Force Base, the Joint Special Operations University (JSOU) is the designated agency within USSOCOM which conducts joint Special Operations Forces (SOF) education teaching relevant, realistic, leading-edge education opportunities to military and civilian special operations forces personnel around the world. JSOU's mission is to shape the future strategic environment by providing our Special Operations Forces (SOF) with specialized joint professional military education, developing SOF-specific undergraduate and graduate-level curriculum, and by fostering special operations research, analysis, and outreach in support of USSOCOM objectives.
During the extent of this contract, SPATHE will assist JSOU with Educational support services with emphasis on military studies, provide resident and distance learning lifecycle support along with instruction in various delivery methods, and will also provide university and campus support services for faculty and students.
"On behalf of the entire SPATHE Team, I want to express my gratitude for the opportunity to execute the support contract for Joint Special Operations University, the Center for Special Operations Thinking. We are excited to assist USSOCOM in producing the next generation of Highly Educated, Hyper-Enabled, Responsible Operators."

Mark Clifton
President
As a company, and as individuals, Team SPATHE is extremely excited and prepared to support the JSOU organization in any we can. We have always been huge supporters of JSOU and its mission at large. They are one of the primary organizations responsible for providing special operations forces with specialized joint professional military education (PME) innovating and strengthening our military personnel and we couldn't be more honored to help with that mission. Our team at SPATHE has always been comprised of diverse individuals with diverse backgrounds all brought together with a common goal: to support and provide innovation to our nation's warfighters. We look forward to continuing this mission as we support JSOU.
---
We're Actively Sourcing for This Contract!
If you, or someone you know, would be a good fit for one of these jobs, please reach out to us or click the link below to apply👇: