Recognizing our Women in Tech – Ashley Lastra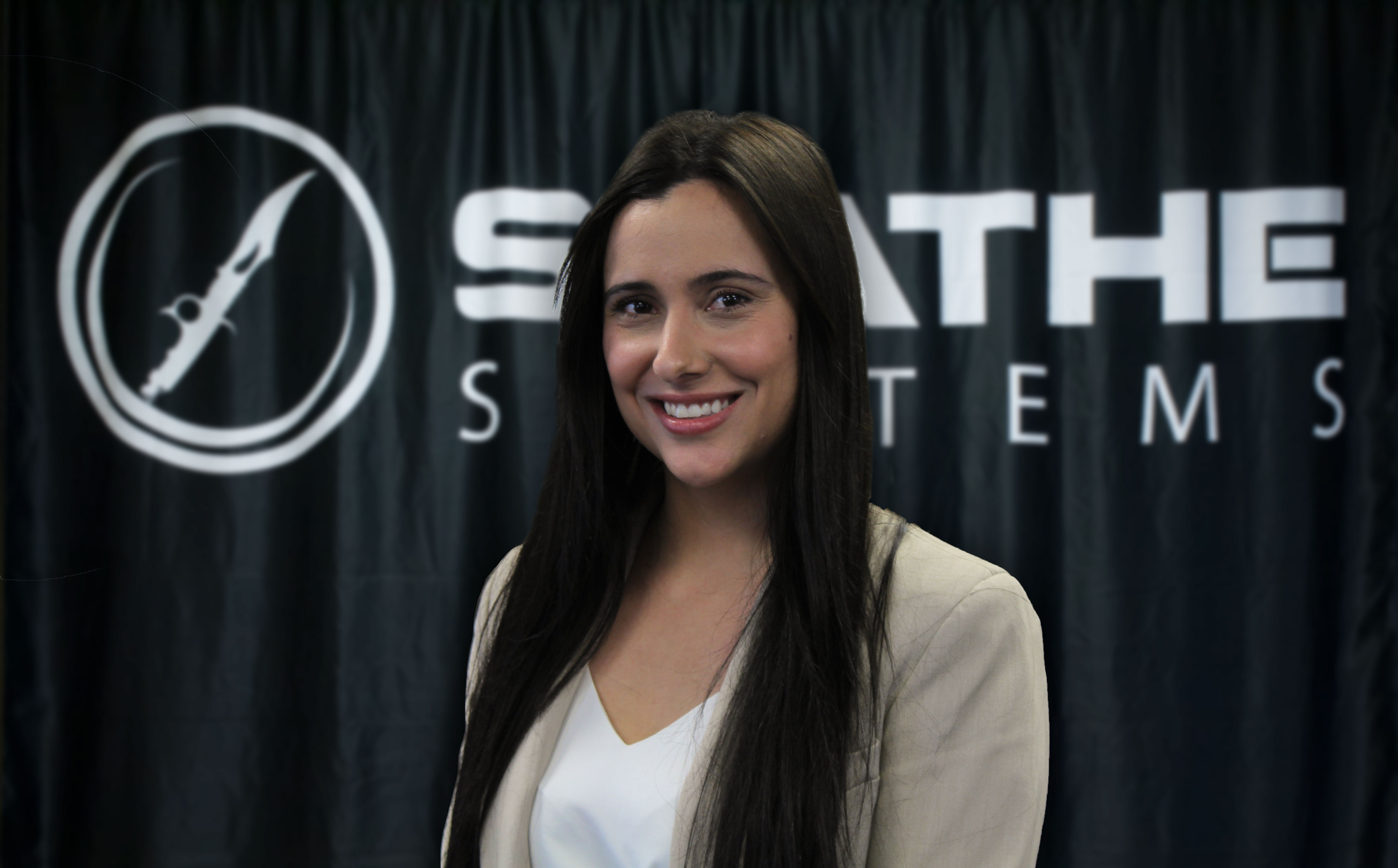 March. It's not only the month of spring showers and flowers, but it's also the month for celebrating the incredible contributions women have made throughout history and the positive difference they continue to make today. In celebration of the 100th anniversary of the 19th Amendment we invite you to join us in observance and celebration of the contributions and vital roles women have achieved in history and acknowledge the important roles they fill in today's contemporary society.  As many of us reflect on the women that have played important historical roles, Spathe Systems feels it is also important to recognize the achievements of women in all facets of life, technology, science, government, military, and community.  With an emphasis on positive role models and the importance of women from all backgrounds shaping the world today, we are proud to highlight several female members of the Spathe family.
Introducing Spathe Systems' Release Manager, Ashley Lastra. Ashley has been with Spathe Systems since 2019 working with the team in support of the USSOCOM innovation mission. Starting as a Junior Developer through Spathe's Incubator program, she has excelled in her career working her up to higher and higher responsibilities in the company. Currently, Ashley works closely with the engineering team to create and monitor application pipelines, troubleshoot deployment issues, and scope out new tools/technologies.
 "I really enjoy what I am doing here at Spathe! My biggest passion is to learn,
and this environment is the perfect setting to do so."
What was day 1/week 1 like?
The first week was an overload of information. I was being exposed to new technology, concepts, and acronyms that I'd never encountered before. It should be said that even though it was overwhelming at times, the Senior Developers took the time to explain anything I didn't quite understand. I was told from day one to exhaust my resources and I still do it today. The people here will help you with issues and if they don't know, they will point you to those who do. Overall, it has been a great learning experience and I continue to learn new things every day.
How would you describe your work environment?
Our work environment is very open and collaborative. As a team, we are constantly trying to improve processes by finding new tools and technologies. My resources include a multitude of experts on different types of technology all in one room – developers, cloud engineers, and other infrastructure experts – Everyone is easily approachable and I'm able to go to them freely to better understand the technology better.
Have you encountered any barriers, if any, as a woman in in this field?
I think the biggest barrier for me is trying to balance everything. Most women fall into that trap as we try to manage family, work, school, friends and any other activities all while trying to handle a career. The reality of "having it all" can be different from person to person and I am starting to let go of this idea a little as I grow as a businesswoman.
What advice would you give other women in IT?
Don't be afraid to speak up and speak your mind. Be assertive, don't be afraid to obtain your goals and ask questions. The most important thing that has helped me, is finding mentors and/or a support system that will help guide you in the right direction.