Recognizing our Women in Tech – Terry Whited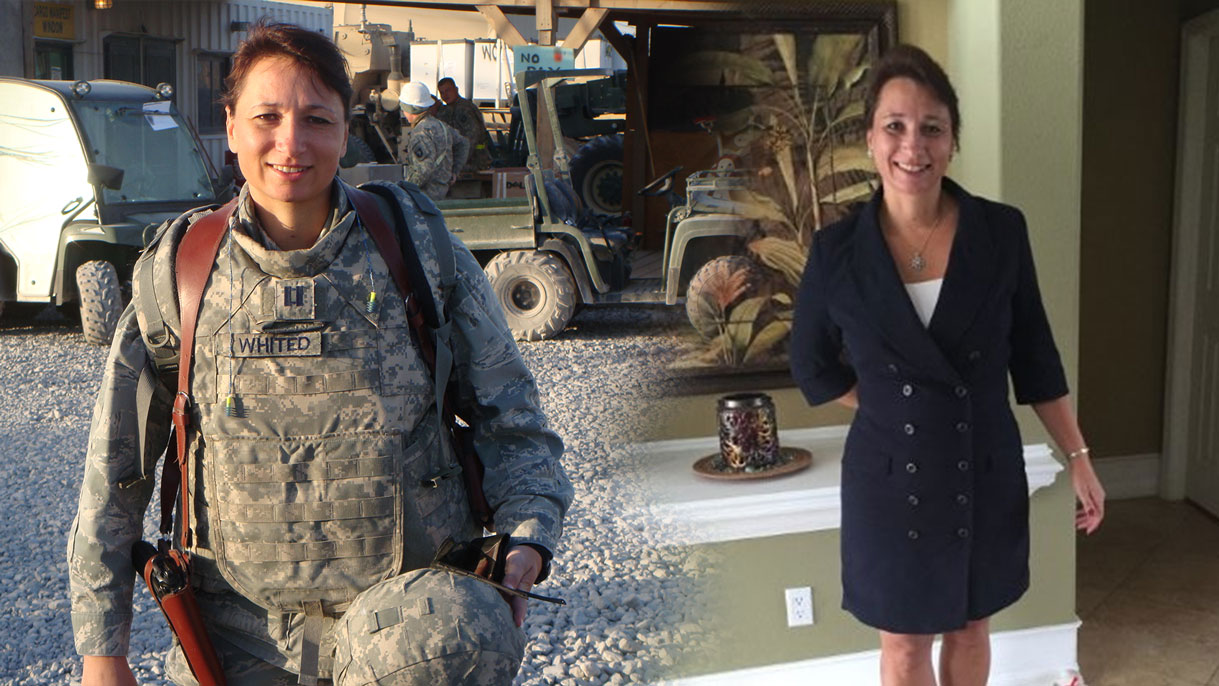 Continuing our March series highlighting several female members of the Spathe family in celebration of the 100th anniversary of the 19th Amendment, this spotlight goes to Spathe Systems' Contracts Director, Terry Whited.
Now a retired veteran, Terry served as an Air Force active duty member for 27 years before moving into defense contracting. She started her Spathe journey in October of 2019 and has been busy with a variety of different duties ever since.  Terry works with Program Managers, Finance, Accounting, HR, and other technology professionals on a wide range of tasks which include: proposal development, RFI, RFP, proposal reviews and responses, pre-and post-contract award/administration, subcontract management, contract negotiation, supplier relationship management, and strategic sourcing. Whew!
 "I love what I do!  I get great satisfaction in being in a role where I can make a difference across different parts of the organization.  I get to work with a variety of people and departments to help create things that are useful for the team and the customers we support.  It is amazing to see some of the game changing technologies Spathe's team has been able to develop, execute, and maintain."
What was day 1/week 1 like?
Once my email was setup, I opened it and the revelation of what folks meant when they said we had a lot of stuff to work on- hit me. I had several dozen emails on various projects and tasks to work on.  This was the challenge I was looking for: Fast integration. Not having an IT background, I had a lot of questions.  The first week was completely learning by immersion. Everyone on the team became my newest "battle buddies" and we successfully tackled each task together. I am proud to say that each day I learn something new and while I am still a long ways away from being IT savvy, I feel that I am well on my way to learning and being a valuable member in a whole new technology field.
How would you describe your work environment?
I work with an incredibly collaborative team.  Each person has a unique personality and skillset that when we work together, we become this super transformer capitalizing on our synergies.  We feed off each other's experiences, talent, energy, and ideas to create incredible innovative solutions to overcome challenging obstacles that help our customers achieve success.
why did you choose to work with spathe systems?
I love the chance to contribute to the growth and success of a young business, especially in the Defense Industry.  I feel that I get to maximize the skills and hands on experience I developed in the military to help Spathe navigate some of the tricky aspects of Government contracts.  Spathe is dedicated to supporting the Warfighter and I get to continue to support efforts that are important to me. We protect American's defense information and create some of the coolest innovative defense technology applications (this is from a non-techy person). Being part of the Spathe team allows me to continue to contribute to the "fight" and be a part of the important work Spathe does to support our military members and international partners around the world.
do you think women entering the military now are better off than women who started when you did and why?
According to the Women's Memorial in Washington D.C. women make up about 15% percent of the total armed forces. I'm proud to be counted as part of that number. For most of my life, I have served as an Air Force active duty member both as an enlisted member and an officer.  I have seen some significant changes that make quality of life better for both women and men. Especially when it comes to the importance of military members taking care of a family.
The military now recognizes the powerful impacts of a family when it comes to military readiness, retention, morale, and motivation.  For example, in my early days, many women had to make the tough decision to either have a family or serve in the military. Women who became pregnant often left service in order to start and take care of their family. The focus was to put the military first and if you did not, you got out.  Today, it seems there has been a shift in priorities and they look at the warfighter holistically not just a single focus on the active duty member but the entire family. It is not uncommon to see rooms designated for breast feeding or pumping and both parents granted paternity leave in order to provide care to the newest member of the family. Today, the military offers support to military families by offering a wide variety of programs and services. They include but are not limited to family support and advocacy, deployment and reintegration, child and youth services, money management, emergency, and other assistance (emergency food or travel arrangements, free home repairs, furniture loan lockers and so many more).  I am proud to see how the military has evolved over the years to take care of the warfighter and their family.  A warfighter can now go into combat confidently knowing that there is a whole community to support their family while they are doing their part to protect the world.