Recognizing our Women in Tech – Solisariana Moore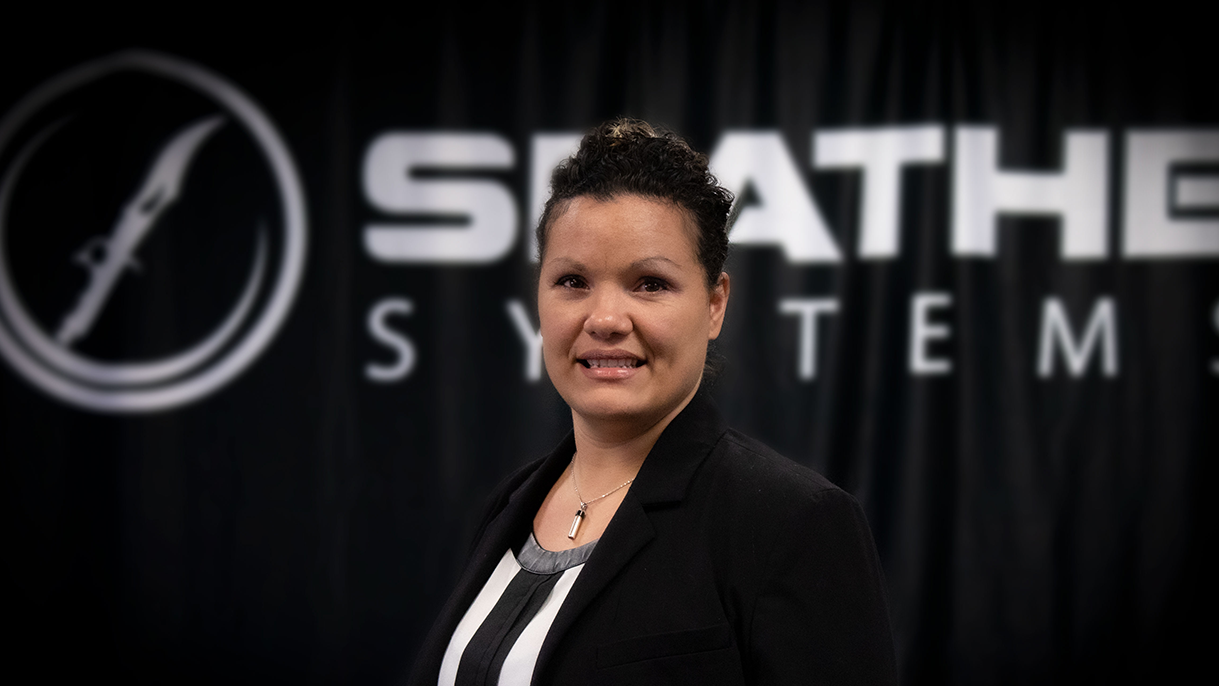 Continuing our March series highlighting several female members of the Spathe family in celebration of the 100th anniversary of the 19th Amendment, this spotlight goes to Solisariana Moore.
Another one of Spathe's military veterans, Solisariana (or known better around the office as "Nana") spent 8 years in the United States Air Force Reserves, before going into Inactive Reserves to focus on her family. For the past 10 years she has worked in both large and small businesses within the Defense contracting industry. Her expertise spans across all the functional areas within the business lifecycle and is critical to the success of SPATHE.
 "It's taken some time, but I think women have finally started to break down barriers regarding diversity. " – Spathe Systems' Solisariana Moore
What was day 1/week 1 like?
The first couple of days were very busy! I spent a good chunk of time getting access to all the systems and completing the required training to do my job. Then I hit the ground running, taking care of all our incoming personnel's security requirements. As I got my bearings so to speak, it got easier. It would have been a lot harder, however, if I didn't have the help and guidance that Spathe Systems offered.
How would you describe your work environment?
The environment here is like a big family! Spathe is a small company of employees with extensive knowledge of the industry and it shows. This kind of dynamic offers a truly flexible working environment that opens the door to many different forms of collaboration and interaction. I'm so used to working with bigger companies where information tends to get lost in trails of communication and that's something that doesn't happen with a smaller company like Spathe. It is more entertaining to be a part of a company that is growing rather than one that has already been built and that is what truly sets Spathe Systems apart from other companies that I've worked for.
What barriers, if any, have you faced as a woman in becoming successful in your field? 
In an industry mostly dominated by men, it can sometimes be difficult to state your opinion. There have been many occasions throughout my career where my ideas got overlooked and while this might be discouraging for some, it only made me work twice as hard to have my voice heard. It has been beneficial for me in the past to find employers that can see past gender barriers and allow all opinions to be heard equally and because of that I have been lucky enough to solidify a good reputation for myself.
What advice would you give other women in IT and the DoD? 
Never stop expanding your knowledge! I can't stress enough how important it is to constantly better yourself in your field. Be prepared for anything that your job throws your way and stay on your feet. The more you do so, the stronger your confidence will be, and that will project onto others' perception of you and your work ethic.
do you think women entering the military now are better off than women who started when you did and why?
The military that I was a part of in 2004 is totally different from the military that took place 20-40 years ago. I think that diversity is a lot more accepted now, whereas before, women were thought of as weak.  It's taken some time, but I think women have finally started to break down these barriers.  Year by year, more and more women prove their knowledge is valuable to the defense world, and I think that the overall confidence in women has increased because of it. We are finally able to make our mark in the military letting the whole world know of our memorable achievements.