Spathe Systems Lends Donation to Support Fisher House Foundation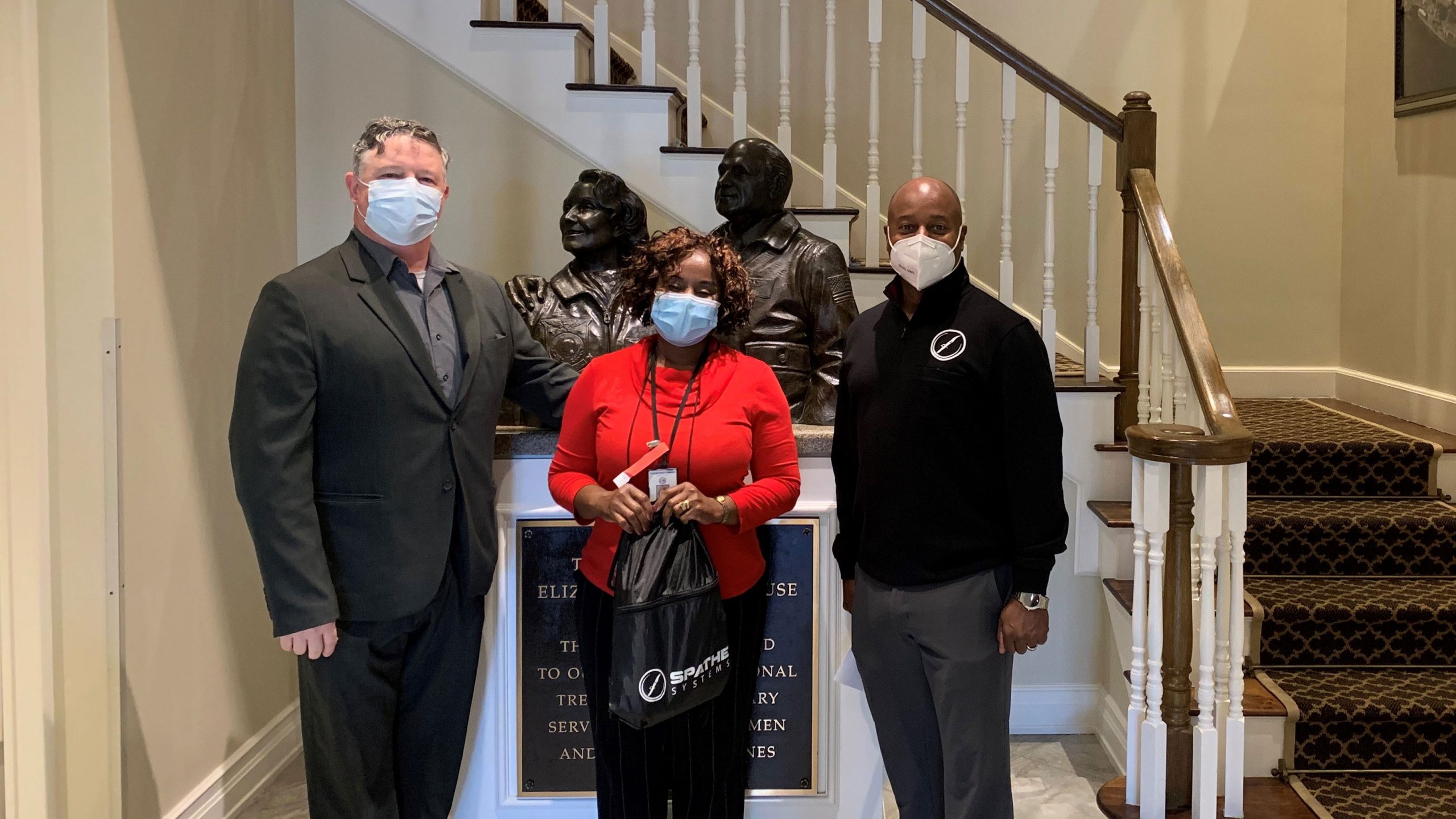 One of our biggest priorities as a Department of Defense supporting organization is lending a helping hand towards supporting the warfighter and their respective families. This month, Spathe Systems has reached out to our friends at Fisher House to provide our annual donation towards their generous housing charity. For the third year in a row, Spathe has made it a priority to support the Fisher House foundation which aids our fellow military personnel in times of need.
Established in 1990, Fisher House builds comfort homes where military and veteran families can stay free of charge, while a loved one is in the hospital and to military members requiring outpatient surgeries at facilities that provide services their home base can't provide. These homes are located near military and Veteran Administration (VA) medical centers around the world. There are currently 92 Fisher Houses in operation which are located at or near VA medical facilities around the globe. Fisher House accommodations are provided at no extra cost to service members and family members while the service member receives treatment at an approved military medical facility.
These houses have served hundreds of thousands of families. Since its inception, the program has saved military and veterans' families an estimated $525+ million in out-of-pocket costs for lodging and transportation. In 2018, the foundation was recognized as the top charity for supporting the military, veterans, and their families, based on accountability, transparency, and financial reports.  Charity Navigator, a US charity rating agency, has designated the foundation with a four-star rating for 17 years in a row.
Fisher House has even benefitted one of our own employees at Spathe Systems. Director of Contracts, Terry Whited, is a retired veteran who served in the United States Air Force for 27 years. During her career, Terry experienced some health issues that could have affected her ability to serve as an active duty and now as a veteran for years to come.
"Early into my active-duty career, I was diagnosed with a vision issue that accelerates vision loss," says Terry. "A very knowledgeable ophthalmologist at my home station knew of a procedure that could extend my sight, but it was not available at my base." At the time, Terry's procedure was only carried out by only a handful of military facilities. The closest one being Wright Patterson AFB, OH.
"The window of opportunity was there, but as a young airman, my husband and I did not have a lot of money and we had a small child to take care of so the cost to fly and stay at the facility were beyond our savings at the time. That is when Fisher House stepped in," Terry exclaimed. "My case was submitted to them, and they generously paid for the airfare and my stay at their compassionate care facility at Wright Patterson AFB while my husband stayed back and took care of our son." The possibility of losing one's eyesight is a frightful thought. Luckily for Terry, Fisher House volunteers stepped in and stayed by her side during the entire procedure and even throughout the postoperative appointments.
"They not only provided me a place to stay, but they also checked on me, almost hourly and made sure I followed the medicine regiment down to the minute, provided ice packs, made meals, and assured me that I was safe and would see my family again soon," says Terry. "I am eternally grateful to that ophthalmologist and the Fisher House for their knowledge and generosity that allowed me to retain my sight, permitted me to continue to serve as an active duty contracting officer, allowed me to watch my son grow up, and see the love reflected to me each time I look into my husband's eyes."
This will be the third year Spathe Systems has had the honor of contributing to the Fisher House as part of our community support program. The annual donation helps our local Tampa Fisher House volunteers to provide a safe and comfortable home away from home for service members and their families in their times of need.