SPATHE Welcomes CW5 Jerry White to the Team via DoD SkillBridge Program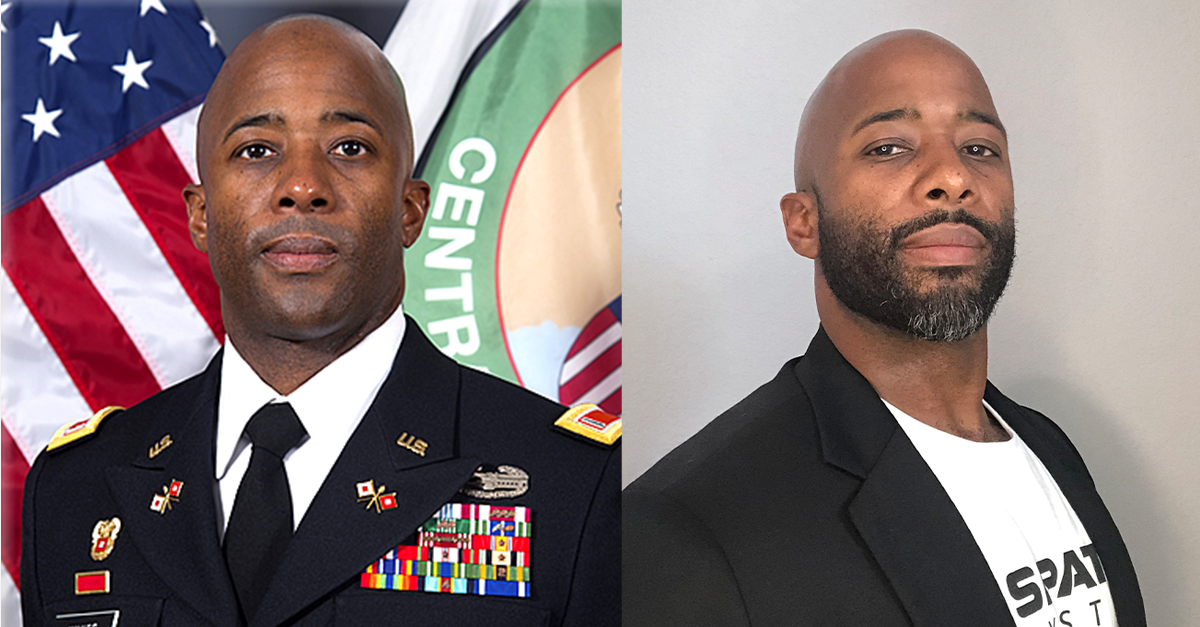 Being a Service-Disabled-Veteran-Owned Small Business, we feel it is our duty to lend support to our fellow warfighters, both new and old. We understand the hardships that come with transitioning out of the military and, with the help of our various military transition programs including the DoD SkillBridge effort, we aim to offer a meaningful, one-on-one, hands-on approach to helping our veteran applicants establish the next chapter in their careers.
The DoD SkillBridge Program (sometimes referred to by the Military Departments as the Career Skill Program (CSP)), is a program that gives Service members the opportunity to capitalize on training and development throughout their military career so they can grow and develop as professionals fully capable of serving the Nation – both during their time in uniform and after their term of military service, as civilians. This enables Service members to gain valuable civilian work experience through specific industry training, apprenticeships, and/or internships during the last 180 days of their service.
Our latest SkillBridge applicant to join our team is none other than CW5, Jerry White. Entering the United States Army in 1995 as a signal Support Systems Specialist (MOS 31U), Jerry's active-duty career spans 27 years. He currently serves as outgoing Chief Technology Officer (CTO) for the J6 Directorate, U.S. Central Command (USCENTCOM). After an incredible career of serving his nation, CW5 White is ready to start his transition into civilian life with plans to retire August 1, 2022.
Jerry, how has your transition been so far for you and your family? What are their thoughts? How has SPATHE helped to assist with this matter?
The transition from military service has been phenomenal so far.  Since my final day of wearing the uniform, I've been able to focus on an abundance of various tasks that was unable to address for years.  Being able to address these tasks has provided me with an opportunity to remove myself physically and mentally from the daily grind of performing high-level military operations.  It has definitely been a true breath of fresh air.
As for my family, they're excited!  They're excited about the fact that I'm now able to focus more time on them.  They're excited that I'm no longer required to exert the amount of energy that I've exerted over the years in an effort to ensure their well-being.  They're excited that I'm now able to focus more on my personal health.  Most of all, they're excited about the fact that I am finally able to focus on my dreams of someday being a successful business owner.  For that, I love "Team White"! I would not be in this position without them.
As for the SPATHE Team, this organization has done a tremendous job in assisting with my transition from active duty.  This phenomenal small business can do it all.  Both the leadership and staff have gone above and beyond to ensure the overall success of all interns participating in the Career Skillbridge Program.  Their people-first approach towards conducting business is beyond reproach.  I have obtained a wealth of much needed knowledge on understanding the functions of a business. I'm extremely glad that I selected this team and looking forward to what the future has to bring.
What are your thoughts on SPATHE as a company thus far? What would you say the atmosphere is like?
SPATHE is a Phenomenal small business company with great leadership and a people-first approach to business.  The employees are wonderful, well-educated folks who are genuinely sincere about the success of the SPATHE mission.  They are unquestionably the epitome of today's work environment and I couldn't imagine interning for any other organization.
What do you hope to achieve during your time here at SPATHE?
I would love to establish an executive level understanding of running a commercial/civilian sector business.
We are looking forward to having you on the team, Jerry! Time and time again, our Military Transition interns prove themselves to be some of the brightest and hardest-working individuals who join the SPATHE team. As a proud Service-Disabled Veteran Owned Small Business (SDVOSB), we are committed to providing our veterans with the opportunities and skillsets needed to successfully navigate the professional landscape. We are more than fortunate to have Jerry join the SPATHE family and look forward to offering him the assistance and guidance he needs to hit the ground running come retirement.
One of our primary mission as a company is to lend our support to the Warfighter. If you or anyone you know is currently in their military transition and could use assistance, please don't hesitate to reach out! We want to help in any way we can!