SPATHE Wins National Maintenance Support Contract Supporting the Federal Emergency Management Agency (FEMA)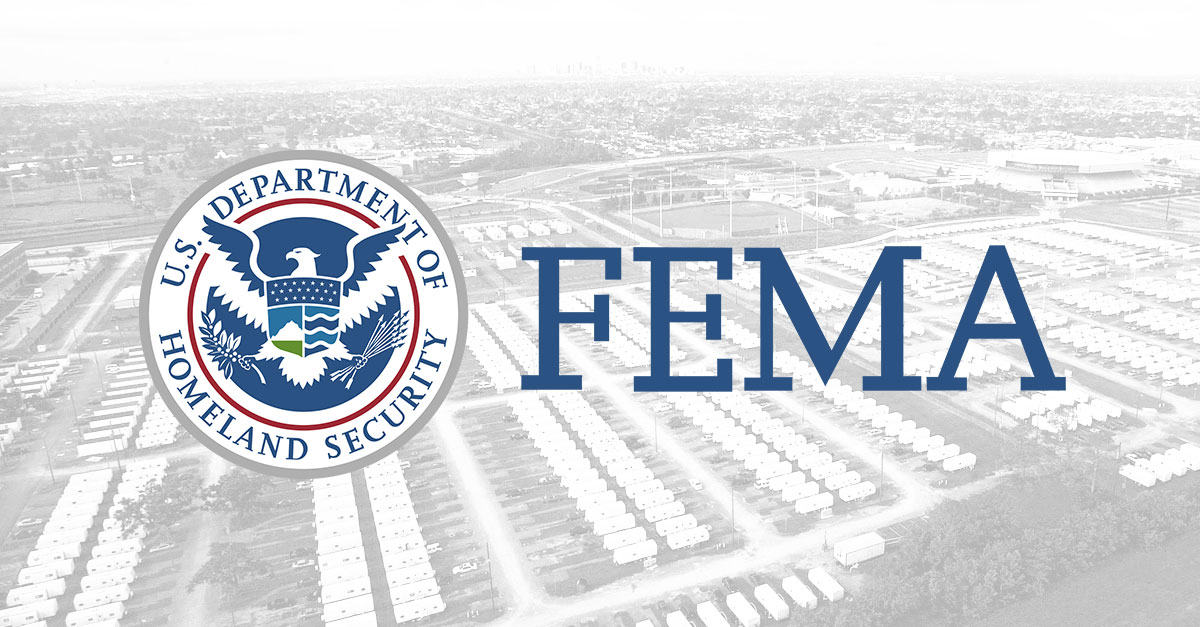 Tampa, FL – November 2022 – SPATHE Systems LLC is excited to announce a recent award under the GSA 8(a) STARS III small business set-aside Government wide Acquisition Contract (GWAC) supporting The Federal Emergency Management Agency with the National Maintenance Support Services contract.
FEMA coordinates the federal government's role in all presidentially declared Emergencies and Major Disasters, whether natural or human-caused, including acts of terror. To accomplish this mission, FEMA maintains 24-hour situational awareness through the FEMA Watch program which is supported by multiple offices. The program provides situational awareness that enables leadership at all levels to make informed decisions on whether to activate incident support/management personnel and provides continuous monitoring of incidents during activations.
FEMA manages and supports several operational centers, such as the National Response Coordination Center (NRCC), National Watch Center (NWC), Regional Response Coordination Centers (RRCC), MERS Operations Centers (MOC), and the National Hurricane Center (NHC) that use high-end audio, visual, and video teleconferencing equipment and services. These operational centers facilitate domestic incident management and rely on regularly scheduled briefings, video teleconferences (VTCs), audio teleconferences (ATCs), and various audio/video informational feeds as a primary means of information sharing and operational coordination before, during, and after disaster operations.
In support of FEMA, SPATHE will provide Information Technology and Audio-Visual maintenance support to include: equipment, components, hardware, software, connectivity, and programming of the systems to be maintained by supporting the National Watch Center, National Response Coordination Center (NRCC), FEMA Regional Watch Centers (RWC), MERS Operations Centers (MOC), FEMA Regional Response Coordination Centers (RRCC), and five (5) National Oceanic and Atmospheric Association (NOAA) sites: National Hurricane Center (NHC); Weather Prediction Center (WPC); Space Weather Prediction Center (SWPC); Storm Prediction Center (SPC); and National Water Center (WC).
"SPATHE is extremely proud to team with FEMA to provide national maintenance support for their AVI/VTC network. As a traditional partner with Special Operations Forces, SPATHE understand the critical role VTC plays in Command and Control of any operation. SPATHE looks forward to this contract being the first of many in a growing partnership with FEMA."

Russell Voce
VP of C5ISR Programs

Our team provides 8×5 general and 24×7 emergency maintenance services utilizing a 24/7/365 National support center with dedicated technical specialists and engineering support. Maintenance includes onsite technical support, equipment repair/replacement, engineering services, programming.  These services include such technologies as Cisco, Creston, NEC, Sharp, Christie and others in compliance with FEMA standards. As a company, and as individuals, SPATHE Systems is thrilled to go above and beyond supporting FEMA with this contract!