Women's Appreciation Month Spotlight – Tumeka Turner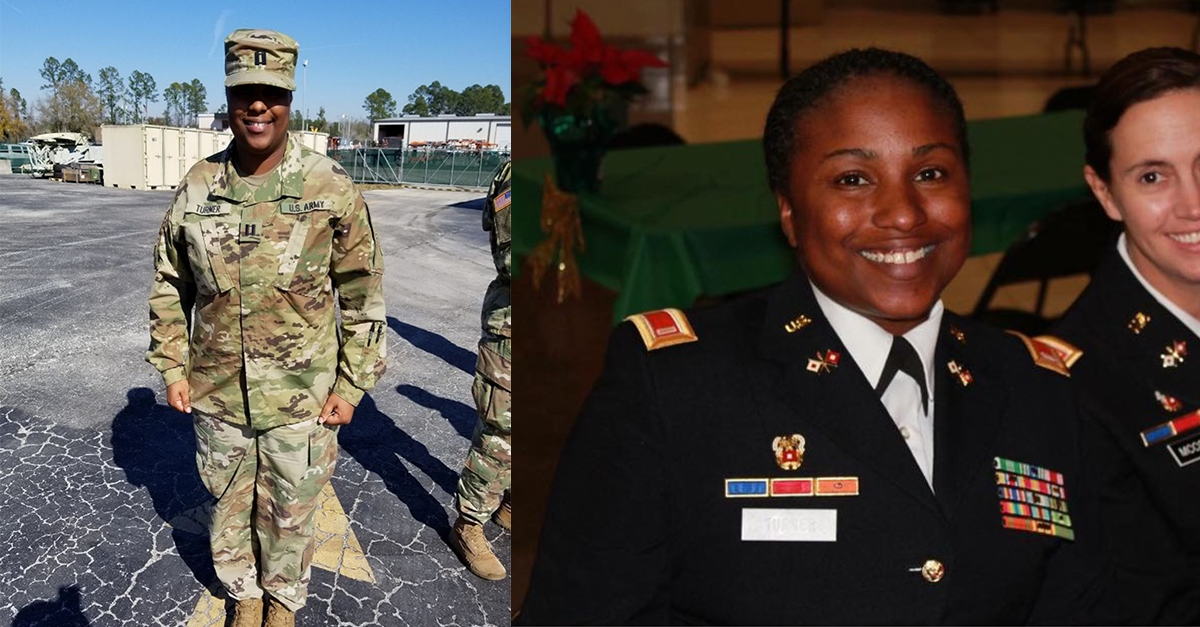 As we wrap up the month of march, we continue to celebrate Women's Appreciation by honoring some of Spathe's most talented women. One of our strongest characteristics at Spathe Systems is our diverse workforce. Our team includes the best and brightest minds from SOF, commercial, and academic backgrounds. This includes some of the best and brightest women in the industry. Meet Operations and Support Specialist, Tumeka Turner. Ever since she started with us back in 2018, Tumeka has been able to accomplish incredible feats within the company including being an instructor on our Mobile Training Team: An instructor-led program that teaches containerized cloud-based architecture to a wide variety of military personnel all across the globe.
A big part of Women's Appreciation/History Month is celebrating women empowerment and Tumeka's story is such a powerful depiction of that. We at Spathe were so inspired by Tumeka that we reached out to see if she would be willing to share her story.
Here is what she had to say.
The Women that Inspired my Future:
My inspiration comes from several important women that impacted my life and shaped me by their determination, hard work, and achievements.  But the woman that stands out most is my sister Lakeshia Williams.  We grew up competing and making each other better through this competitive spirit.  Her drive to accomplish all of her goals and become a Nurse Practitioner drove me to become who I am today.  I am extremely proud of my sister and her achievements.  She has truly been a lifelong inspiration and a person that I have always looked up to.  I am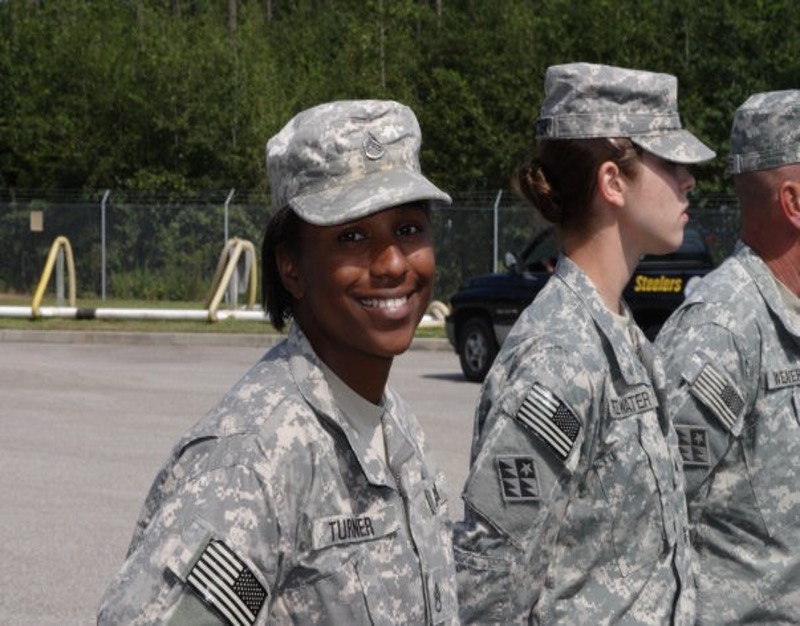 thankful for the times have been able to share throughout our lives.
My Military Story:
I was born and raised in Pensacola, Florida.  My senior year of high school, my uncle was a Florida Army National Guard Recruiter and suggested that I join.  Since two of my siblings were already in college, and money was not there from my parents, I figured this was the best option for me.  So I joined the National Guard in February 1999 as a Network Switching Systems Operator-Maintainer (31F).  I made Honor Graduate  in Advanced Individual Training in Spring of 2000 and my first duty station was with Bravo Company, 146th Signal Battalion in Pensacola, FL. I also enrolled for the Fall semester at Florida Agricultural and Mechanical University to major in Architecture.  In 2003, I was mobilized for a year in support of Operation Iraqi Freedom to support Air Force bases in Florida as Security Forces.  Upon return from mobilization, I changed my MOS to Satellite Systems Operator (25S).  I was promoted to Staff Sergeant within five years of service and was appointed to be the Battalion Retention NCO in 2005 for over 400 Soldiers.  I also became the Recruit Sustainment Program NCOIC for the Pensacola region that prepared and trained hundreds of recruits for basic training.  In 2008, I was mobilized again for a 14 month deployment to Iraq to provide network capabilities for FOB Delta in Al Kut, Iraq.  This is when I decided to become a Commissioned Officer.  Upon return from deployment in 2009, I moved to Tampa, enrolled at the University of South Florida to complete my bachelors, and applied for Officer Candidate School (OCS).  I was accepted to OCS and started in May 2010 and graduated the 18 month program in August 2011.  I branched Signal and my first assignment as a Second Lieutenant was as a Platoon Leader with Alpha Company, 146th Expeditionary Signal Battalion in Gainesville, Florida.  In 2013, I became the Executive Officer (XO) of Charlie Company, 146th Expeditionary Signal Battalion in Jacksonville, Florida.  During the time as XO, I was also appointed the C2CRE Project Officer in support of national disaster relief during a Chemical, Biological, Radiological, and Nuclear incident anywhere within the country at a moment's notice.  In 2016, I became the Company Commander for HHC, 146th Expeditionary Signal Battalion in Jacksonville, Florida.  During my command, we supported three hurricane efforts to support the state of Florida.  In 2019, I became the Network Officer in the S3,  in charge of the Information Management, Knowledge Management, Engineering, and Automation departments.  During this tenure, I deployed for my final time to Kuwait in support of Operation Inherent Resolve for 10 months.  Upon return, I put in my retirement packet after 22 years of service to the nation.
Training Around The World With Spathe:
I have enjoyed the travel with Spathe Systems as a part of the USSOCOM J6 Mobile Training Team. I have had the chance to travel OCONUS to Japan, Korea, Hawaii, England, and Germany as well as CONUS to Fayetteville, North Carolina, Virginia Beach, Virginia, Colorado Springs, Colorado, and Pensacola NAS, Eglin Air Force Base and Duke Field in Florida. Training gives everyone a great understanding of their responsibilities and the knowledge and skills they need to do the job ahead, and it was an honor to be a part of the training team, teaching hundreds of Special Operation Forces personnel the SOCOM perspective and merging the ideas of the Headquarters with communicators throughout the entire enterprise. Now that my touring is complete, I now get the opportunity to manage human resources program for HQ SOCOM J6 and develop new processes and procedures for present and future Civilians and Military personnel.
The Future is Female:
The future is the female, but this not because the future belongs to women, it is the rapid change in society for equality, diversity, and acceptance.  Women have been rising stars on the world stage for the last century and it is increasing every day.  Women bring balance to the workforce, different ways of thought on accomplishing tasks, and transformative leadership.  These are the qualities that keep our country strong, progressive, and innovative in today's global economy.
Since the early 1990's, women have outpaced their male counterparts in graduation rates from college.  Women are leading the way for the future by their determination, independence, and the will to make themselves marketable.  These qualities are generating more women as chief executive officers for companies, senior military leaders, government leaders, and entrepreneurs. 
We at Spathe Systems are so fortunate to have someone on the team that is as strong, dedicated, and empowering as Tumeka. Thank you for sharing your story. We hope that it inspires future women in your position to thrive and succeed.