Spathe President, Mark Clifton wins SBA's South Florida District Minority Business Owner of the Year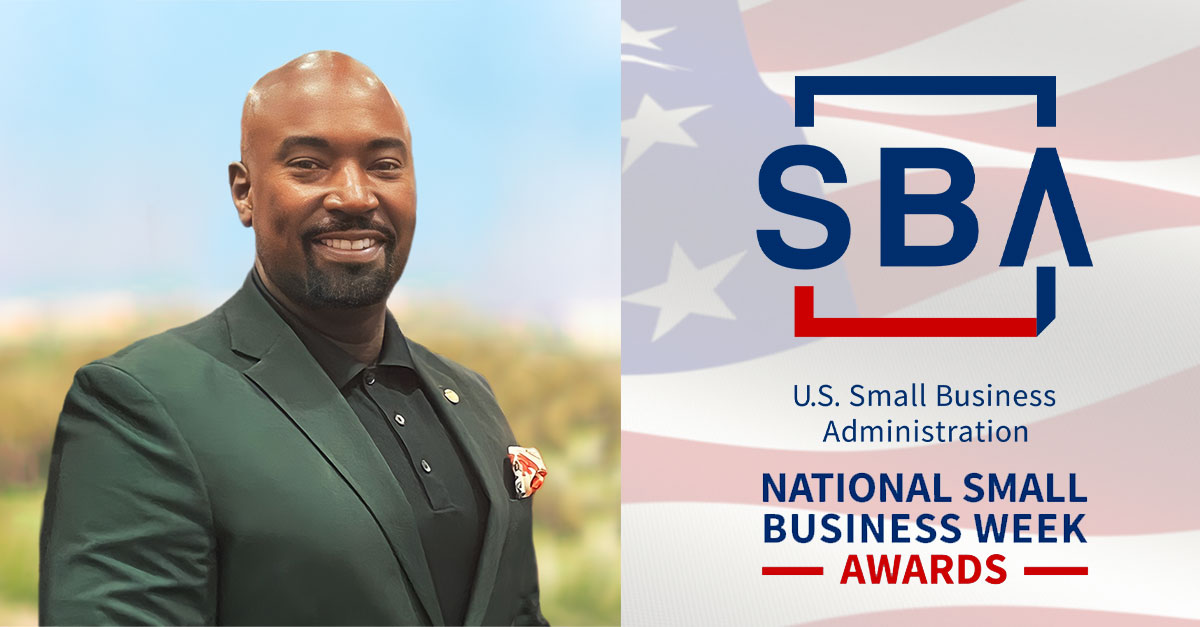 Tampa, FL – April 2023 – We are more than excited to announce that Spathe President and managing partner, Mark Clifton just won SBA's South Florida District Minority Business Owner of the Year!
Every year, the Small Business Administration (SBA) recognizes and congratulates a select few small businesses and champions that are having an impact on our local, state, and national economies. Mark was chosen among the top leading business owners in the South Florida area for demonstrating his true innovation, determination, and leadership that typifies the entrepreneurial spirit ever so present in the South Florida District.
Over the last seven years, Mark has helped shape Spathe Systems into a diverse, tight-knit organization that fosters innovation and growth in all its employees. He has made it his mission to build, practice, and spread awareness of a diverse working culture that doesn't leave anyone out. He works closely with his teammates and values their successes. Mark is a devoted leader who always strives to make his employees feel valued, respected, accepted, and encouraged to fully participate in the mission at hand. He's proud of his minority status, and he uses the experiences that status has given him to build a culture and workforce that accepts all people and works together harmoniously.
"Mark's style of leadership influences and inspires everyone around him. He really listens to your input and takes the time to get to know you as an individual. I have worked with many leaders from many different organizations, but I have never felt as comfortable talking, discussing, or working through issues as I do with Mark. It's like working with your best friend."
Roger Jones
VP of Business Development

Through his continuous community reach-back, advocation for diversity, and ability to persevere through anything that life throws at him, Mark Clifton is a true embodiment of everything for which this award stands. His hard work, determination, and perseverance is what has helped him become one of the most respected influential leaders in the Tampa Bay area, and we hope his life story acts as an inspiration for future minority leaders ready to take on the world, regardless of what life throws at them.
Mark, along with the rest of the 2023 Small Business Week Award Winners and leaders, will be recognized at events around the district during the 31st Annual Small Business Week Celebration from April 30 to May 6, 2023. Mark will be receiving his award on May 10th from 11:30am – 1:30pm at the USF Marshall Center (4103 USF Cedar Circle, Tampa, FL 33620. Second Floor: 2100 AB.
For more information about local winners or programs available through the Small Business Administration, visit https://www.sba.gov/southflorida.