Spathe Systems Wins Seat on DIA SITE III IDIQ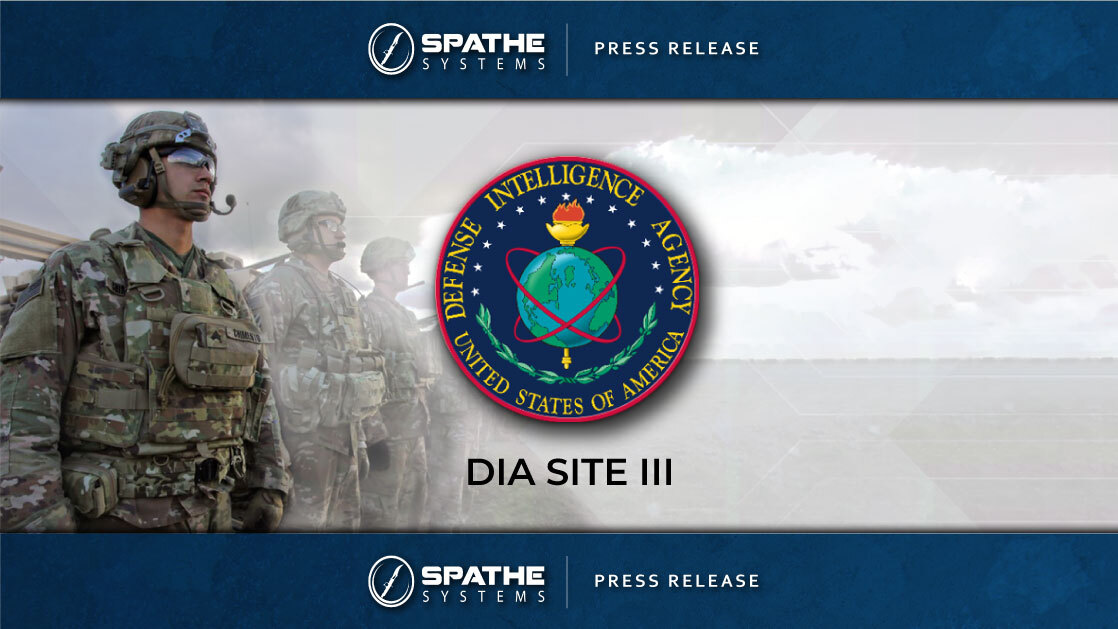 TAMPA, Fla. – March 2021 – SPATHE Systems, LLC is proud to announce that we have been awarded a seat on the 10-year, $12.6 billion Defense Intelligence Agency (DIA) Solutions for the Information Technology Enterprise III (SITE III) Indefinite Delivery/Indefinite Quantity (IDIQ) contract vehicle.
The SITE Ill IDIQ contract vehicle addresses the evolving needs vital to the security of the United States. SITE Ill facilitates worldwide coverage for integrated IT intelligence requirements and technical support services to the DIA and the National Geospatial-Intelligence Agency (NGA). SPATHE will provide the full range of integrated strategic, analytical, and technical support services that DIA may need to design and implement optimal Infrastructure, Systems, and Applications initiatives. This in turn will ensure progress toward meeting requirements and objectives.
"Spathe Systems is extremely excited at the opportunity to support the Defense Intelligence Enterprise," said C5ISR VP Russell Voce. "Spathe was founded on innovation and as a small business, lean and agile approaches are in our DNA. We believe this agility postures us to support DIA and NGA in achieving an information and communications technology advantage over our nation's adversaries."
The services and capabilities supported by the SITE III contract vehicle will provide responsive, secure, and timely solutions to participating organizations that meet current and future IT requirements.
As a company, and as individuals, Team SPATHE is excited and prepared to take on this new set of responsibilities. SPATHE has always been defined as a diverse and experienced team of professionals, committed to providing innovative solutions for our customers. We intend to follow through with that track record of success as we support the Defense Intelligence Enterprise.
For more information on the team and capabilities at Spathe Systems, please visit www.spathesystems.com.
---
About Spathe Systems, LLC: Spathe Systems is a diverse and experienced workforce comprised of SOF, commercial, and academia professionals that provide Subject-Matter Expertise to USSOCOM, TSOCs, and components. We are integrated across the entire enterprise, with a complete understanding of USSOCOM's complexities in partnership with a vast network.