Terry Whited: An Outlook on Women's Contributions to Special Operations Forces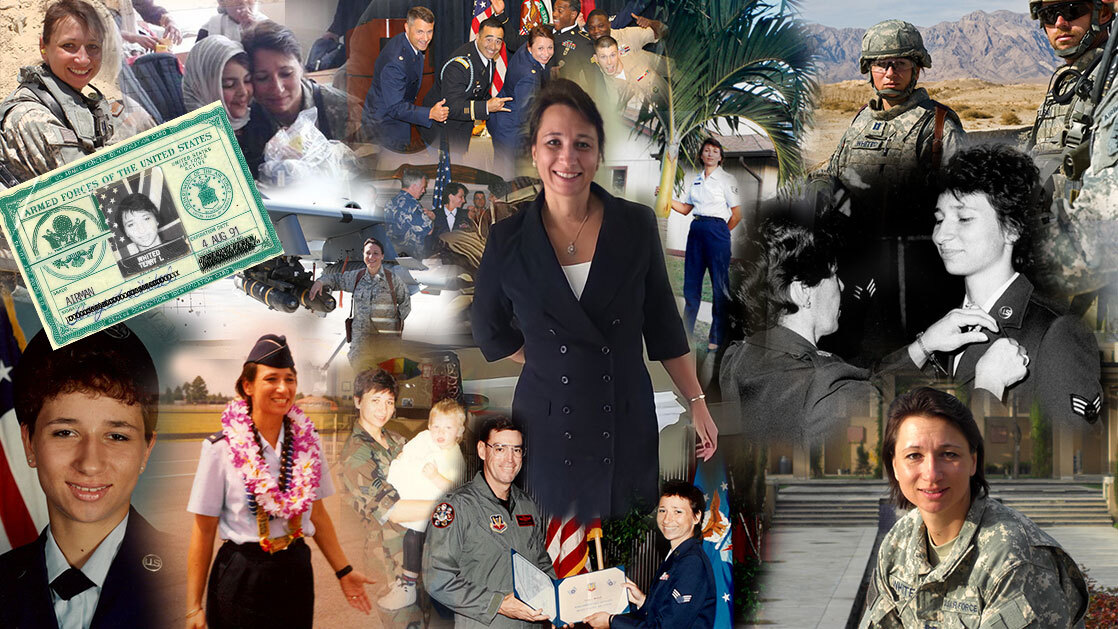 This month, we took the time to celebrate Women's History Month by honoring some of Spathe's most talented women. We asked them to share what Women's History means to them personally. Throughout the month, we highlighted women like Cathay Williams, the only known female Buffalo soldier, and Col. Ruby Bradley, one of the most decorated women to serve. Above all, we wanted to make sure we recognized the impacts women have made – and continue to make.
One of our strongest characteristics at Spathe Systems is our diverse workforce. Our team includes the best and brightest minds from SOF, commercial, and academic backgrounds. This includes some of the best and brightest women in the industry. This month, we wanted to recognize the incredible story of one woman in particular – Terry Whited. Our Director of Contracts, Terry brings a wealth of experience and expertise to our team. Prior to joining Spathe, Terry served her country proudly in the United States Air Force.
We asked Terry to share her story with us and our audience. Here's what she had to say.
My military story.
"By the time I left the school cafeteria that afternoon, I knew I was going to join the Air Force."
I grew up in a small town in Wisconsin with very few opportunities outside of farming or factory jobs. Many times, my Dad would have some of his friends over and they would talk about their time in the military, the places they went, people and friends they made and lost along the way.
During my junior year of high school, a group of military recruiters came to my school. I jumped at the chance to listen and talk to them. I knew from listening to my dad and his friends that the Army was hard work. Competing with boys bigger and stronger than me wasn't so enticing. However, the female Air Force recruiter assured me and my best friend Bonnie that there were plenty of opportunities for us. We could travel around the world, go to college, and make a difference in the world. By the time I left the school cafeteria that afternoon, I knew I would join the military.
After lots of discussions, my parents relented and gave me permission to join the military, specifically the Air Force. My Dad would NOT let me join the Army. Two months after graduation, I packed my suitcase and took my oath of enlistment. I was headed to San Antonio for basic training. My fifth-grade teacher, Ms. Novatini, once told me "No one can tell you what you can or cannot do. You can do anything you put your mind to!" Likewise, I took that mental attitude through school and basic training. Ultimately, if I could get through those six weeks, I knew I could do anything – and I did.
Touring the world.
After completing the Air Force Basic training, I transferred to MacDill AFB in sunny Tampa, Florida. I dove into my job in vehicle operations, learning all the different aspects of the job. After a year, I received orders to England, where I sought out opportunities to further my education. I began taking college courses at night and met a fellow student that worked in contracting. To me, this seemed like it could offer better job opportunities after the military. I applied, tested, interviewed, and got recommended to retrain in contracting. After that, I received orders to Colorado to attend Contracting Tech School and learn the basics.
I had a follow-on assignment to Nebraska and then Hawaii. In Hawaii, I learned all the aspects of contracting from some supportive supervisors. I also earned my master's degree – the first in my family to do so!
At the end of my assignment, MSgt Teeter recommended that I apply for Officer Training School (OTS) and cross over to the commissioned side of the military. After that, I applied and got accepted. With 15 years of enlisted member experience, I was officially commissioned as an Air Force Officer!
Over the next 12 years, I had several more assignments, deployed to war zones, and continued to learn. This included the budget, policy, and strategic planning aspects required to support a military organization at home and abroad.
My last assignment was at USCENTCOM, MacDill AFB, FL. After 27 years in the military, my career had come full circle. I felt that I had truly achieved success.
My military transition.
"I saw the struggle many small businesses have navigating the complex Government contracting channels."
After retiring from active duty, I thought I would look for a job as a government civilian. However, during my transition I attended a job fair and noticed many openings for prior military people. My hard work in the military paid off, and after retiring, I landed a great job with a small business. I spent a lot of time learning the commercial side of a company. Specifically, I looked at what it takes for small businesses to submit proposals and execute Government contracts. Likewise, I saw the struggle many small businesses have navigating the complex Government contracting channels. Through this, I was able to help them bridge the gaps in their proposals and contract execution requirements. Within five years, I helped them build an extensive government contract portfolio.
In 2019, Spathe Systems hired me as their Director of Contracts. SPATHE is one of the fastest growing small businesses in the Tampa area providing IT solutions to the Government. Today I am still working hard, and I am proud to part of the SPATHE team.
The women that changed my life.
My inspiration comes from several important women that impacted my life and shaped me by their words and actions. Firstly, my mother who worked a factory job and then came home to do farm work and raise a family. Then there was my fifth-grade teacher, Ms. Novatini, who provided encouragement and words of wisdom that helped me through life. That wonderful female recruiter who took the time to speak to a young girl and provide an opportunity. Lastly, the many smart and successful supervisors, mentors, co-workers, and leaders I have met over the years.
Without the encouragement and personal demonstration of these successful women, I would not be who I am today. Nor would I have had the personal or professional success I have had over my career.
The changemakers of Defense.
"Women are no longer pigeonholed into being home makers, schoolteachers, or just administrative jobs."
The roles of women have changed dramatically over the past few short decades. Women are playing so many key roles in the military and in the Defense contracting industry. Likewise, women are no longer pigeonholed into being home makers, schoolteachers, or just administrative jobs. Today, women are working hard and demonstrating that they can do anything a man can do. In the military they fly planes, drive tanks, command troops in war. Last year, the first female passed the Special Forces Qualification Course and become an elite member of the Green Berets. In industry, many hold executive level decision making positions across IT, intelligence, and engineering fields. Each woman has the ability to be a role model for the next. If she can do it, so can they!
The future of Women in SOF.
The future of women in SOF is limitless. A female Green Beret is groundbreaking. There are many jobs that women naturally excel at in the reconnaissance, intelligence collection, and unconventional warfare realm.
In the past, women who have gone to war alongside men were previously limited by their job titles. Their job titles prevented them from training for special operations solely as Green Berets and other SOF do.
Today, women in combat and women in special operations are not new. Finally, everyone needs to continue to challenge assumptions and break down barriers. Finally, like all great women in history, we must smash through stereotypes, innovate, and achieve what was once thought to be impossible.