Warrior Care Intern SGM Dave Nolan reflects on his time with Spathe Systems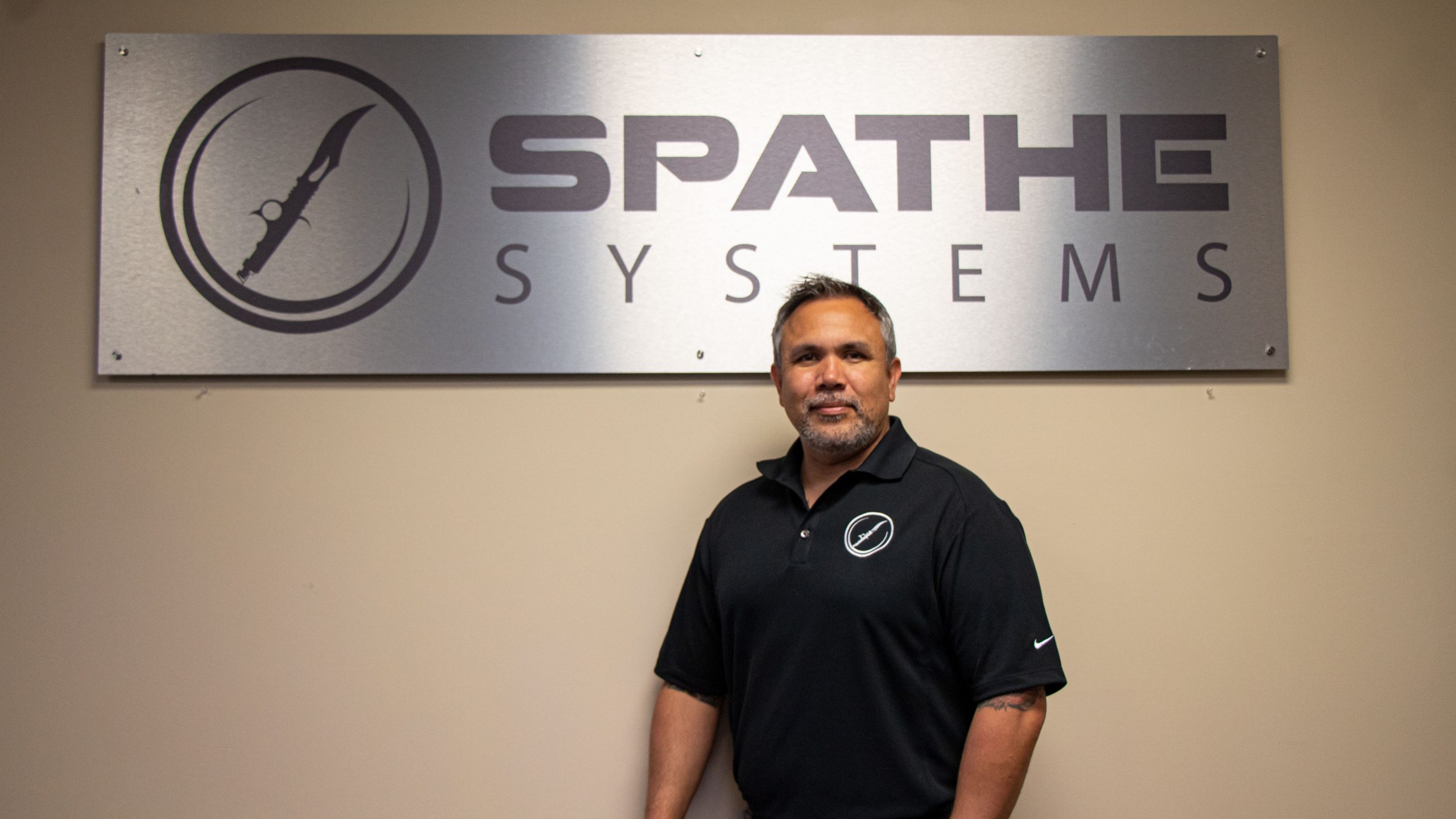 Well into 2021, we at Spathe Systems have already had the chance to meet many professionals. In January, we highlighted our Incubator program which lets us train new college graduates eager to begin their careers in SOF support. Throughout the past years, we've been proud to support USSOCOM's WarriorCare program which helps transitioning military members begin their commercial careers. Today, we're proud to continue that mission.
Introducing Sergeant Major Dave Nolan – a dedicated veteran, an experience project manager, and Spathe's latest WarriorCare intern. SGM Nolan joined Team Spathe in ­­­February and hit the ground running with our project management department. SGM Nolan brings an arsenal of experience to the team and has proven to be a vital teammate.
Prior to coming to Spathe, SGM Nolan found himself at another company where he was unable to feel fulfilled in his work. Through his military connections, SGM Nolan was able to contact a member of Team Spathe whom he previously worked with to ask about opportunities with the company. Since then, SGM Nolan has been able to capitalize on his experience and focus on the work that's most important to him.
We reached out to SGM Nolan to share his story with us, and here's what he had to say.
TELL US A LITTLE ABOUT YOUR MILITARY CAREER – HOW DID YOU INITIALLY GET STARTED?
 After graduating high school, I moved cross country to go to college in St. Petersburg, Florida. I dropped out after the first semester and didn't see myself working in the service industry for the rest of my life. My father was a Korean War veteran who served in the Navy, and he suggested I join the military to 'figure things out.' My best friend was joining the Army and told me that we can join under the 'Buddy Program.' I enlisted as an 11B Infantryman, and my first duty assignment was the 101st Airborne, Fort Campbell Kentucky. The short-term plan was to complete my three-year enlistment and go back to college. 26-years later, I have been able to complete an associates, bachelors and a master's degree.
HOW DID YOU GET INTRODUCED TO PROJECT MANAGEMENT? 
When I was assigned to the Special Forces school house at Fort Bragg, part of our professional development was a Project Management 'Boot Camp." I learned the functions and roles, and realized that I was already doing PM. I used those lessons to help me streamline the way I was operating. When I achieved the rank of Sergeant Major, I spent a lot of time on the business side of the Army. I continued my education on project management, and it felt like it was the natural transition from military to civilian. The gap was the industry I was in. I knew how the Army operated but I needed to see how the civilian sector ran their projects. I was introduced to Spathe from Deymos Borgen, someone I worked with years prior. He told me about his journey, and I felt it was a good fit. That is when I focused my career path towards the role of program manager.
WHAT LESSONS CAN YOU APPLY FROM THE MILITARY TO YOUR ROLE AS A PM?
As a senior enlisted member of the military, I've been performing the functions of a project manager without even knowing it. A friend of mine was hired as a PM and I asked him questions about his experience – he compared it to being a Team Sergeant in Special Forces. Making sure the stakeholders are informed throughout the process is very important to me. Often the case in the military, you are told what to do and you're not sure why you are doing it. It is important to get buy in and feedback to ensure a better product in the end.
WHAT ARE YOU HOPING TO TAKE AWAY FROM YOUR INTERNSHIP AT SPATHE?
After serving in the Army and Special Operations for the past 26 years, I've had schools and mentors prepare me for the next position of responsibility. As I transition out of the military, I won't have that. An internship is a fantastic opportunity to help me bridge the gap from the military to the private sector. I have been able to shadow some of the program managers here at Spathe and that alone has been invaluable as I look to gain experience in the field of project management. The biggest takeaway is getting firsthand work experience in the civilian sector and seeing how Spathe operates. I am all too familiar with the military, and this program has allowed me to take a sigh of relief from the daunting transition experience and learn from the best.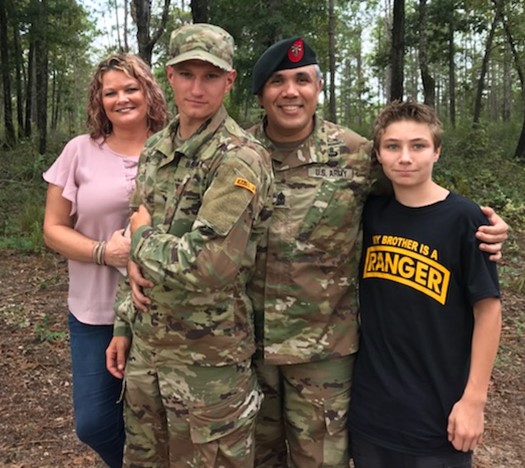 My oldest son is currently serving with the 82nd Airborne. In 2018 my son graduated Ranger school, 18 years after I graduated the course. The military legacy doesn't stop there. In 2002, I deployed to Afghanistan in support of Operation ENDURING FREEDOM with 1-505, 82nd Airborne. In 2019, my son deployed to Afghanistan with the exact same unit.
Spathe Systems is delighted and honored to guide SGM Dave Nolan through his transition into the job market. Time and time again, our Warrior Care Program interns prove themselves to be some of the brightest and hardest-working individuals who join the Spathe team. As a proud Service-Disabled Veteran Owned Small Business (SDVOSB), we are committed to providing our veterans with the opportunities and skillsets needed to successfully navigate the professional landscape.
This article does not constitute an endorsement of Spathe Systems, LLC by the Department of Defense or U.S. Special Operations Command.