Spathe at Home: How We're Staying Connected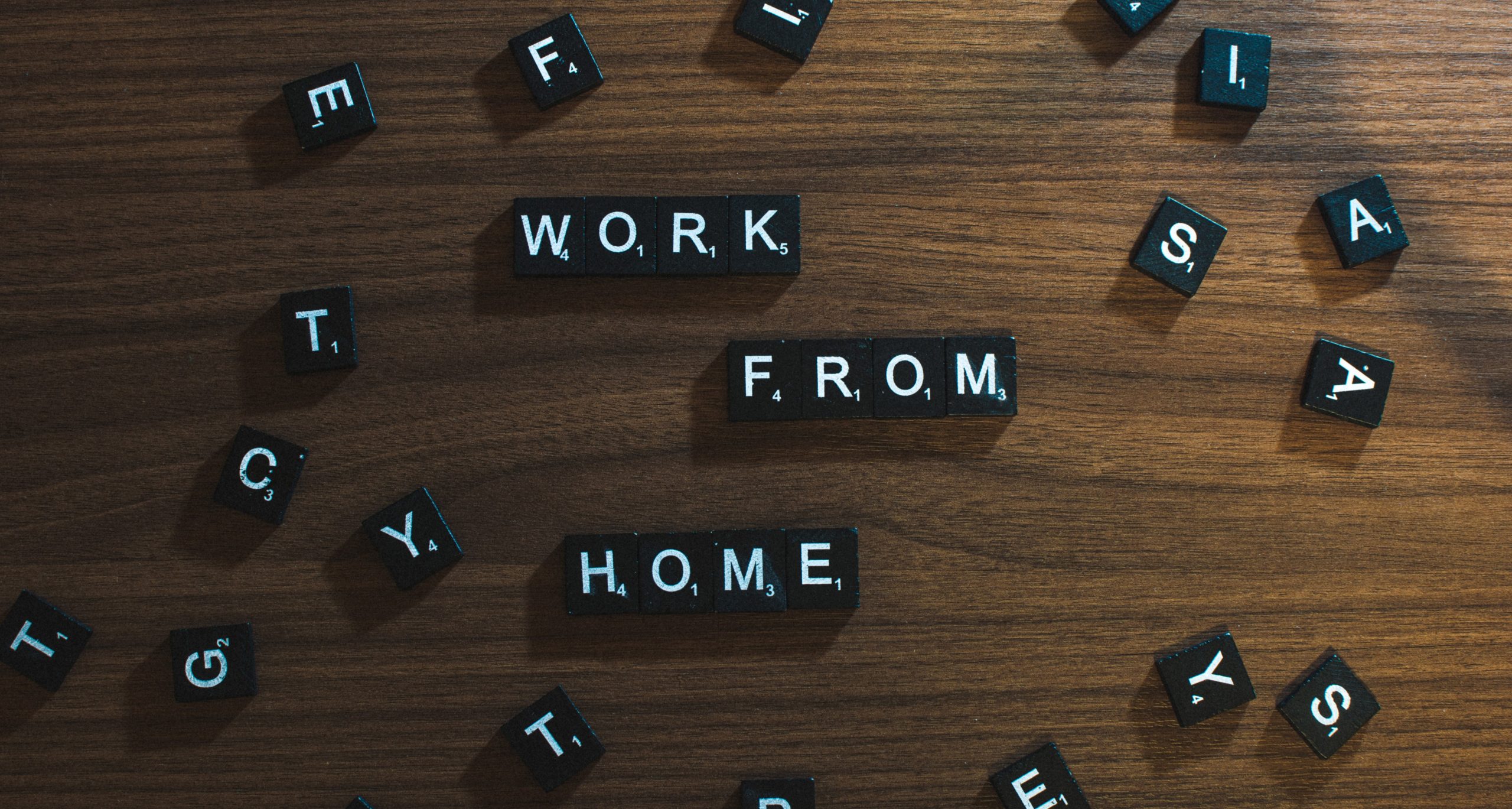 We can honestly say that we've seen a lot in 2020. We have grown accustomed to the news headlines, Zoom call screenshots, and quarantine activities that come from living in a pandemic. As many companies continue operations with their workers telecommuting, adapting has never been more important. Some believe the new way of life has made it harder for businesses to succeed. Others see an opportunity for workers and their families. But how has Spathe Systems handled the transition?
Back in March, Spathe decided to start conducting business from home. We wanted to ensure that our employees were safe and that their health took priority. We made sure that everyone had what they needed to succeed and assured our team that this was a group effort.
"The care and effort that everyone has made to check in on each other while keeping themselves, their families, and others safe is a testament to the culture at Spathe," said President Mark Clifton. "We are continuing to monitor the COVID-19 guidance so that we can be ready to resume normal operations as soon as it safe and logical to do so."
Since then, we've kept up our safety protocols and continued to work hard for our clients. Some things may have changed, like our increased use of Zoom and Slack. But despite these changes, we continue forward with the dedication and motivation that makes up Team Spathe.
Our team is an extraordinary group of men and women committed to providing services at the 'Speed of SOF.' While we don't meet in the office every day now, we've maintained that dedication. Distance has brought us closer and we've learned how to succeed from miles apart.
Keeping up the communication.
Part of the reason our company has kept up the hard work while at home is our use of communication tools. Our company Slack channel, where our team greets each other every day, has played a huge role through the distance. Terry Whited, our Director of Contracts, made it her personal mission to greet everyone with a photo or funny meme of the day. For six months straight now, Terry has still never missed a day and her positivity continues to motivate us.
"The morning shout-outs are like our virtual coffee hours," said Terry. "They continue to be a great way for people to connect and socialize from afar. The whole team has done a great job of coming together through this."
Slack has been a great tool for any employee needing quick assistance with a task. For more in-depth information, we've continued to use email and regularly scheduled Zoom meetings to continue important discussions. Our project managers have made it routine to check in on their team's progress through weekly and daily stand-up calls. These meetings allow for us to continue our productivity. It is a place to share ideas, voice concerns, and check in with everyone all while moving forward with our mission.
Additionally, many tools like 'screen-share' have allowed coworkers to share their work in real-time. This has assisted in sharing slideshow presentations or troubleshooting a technical issue.
Spathe leadership have also made it their duty to not let employee success go unrecognized. In May, we highlighted a fellow Spathe employee, Oriana Lau, for her first-place win in the World Beauty Fitness & Fashion Show. Additionally, we've been able to virtually meet new employees through email blasts and Zoom introductions.
Balancing work life with home life.
In the beginning of quarantine, we are sure that many people were excited to clock in from bed. But as we've progressed, creating a good work-from-home environment has never been more important. Being able to separate your work life from your private space is critical to commuting from home.
Our employees have said that keeping a good routine is the best way to stay focused. Some employees wake up early for a quick workout before clocking in. Others find that getting that extra thirty minutes of sleep really helps them prepare for a productive day.
A few of our teammates have had to balance a career with raising their families as well. Ultimately, we know that raising a family is a full-time job and our flexible hours allow our employees to balance both.
Diana Zweifel, Director of Finance at Spathe, is one of these committed parents. With four children, Diana and her husband – who is also working remote – have learned to adjust.
"It is difficult sometimes," Diana said. "Sometimes we would offset our working hours with the day's requirements. For example, I would start early, take a break during the day to take care of breakfast or lunch, and pick back up with work in the afternoon. Other times I would take a break in the afternoon and log in after the kids were in bed for some quiet work time. My 20-month-old often gets restless if she's inside too long. At times, I have moved my office set-up to our patio or taken a call while on a walk with her."
We're committed to lending our support to all our teammates as we learn to navigate these challenging times. As we've said before, our entire company is in this together.
Coming together while apart.
With social distancing protocols still in place, we made it an effort to continue bonding with the team. Our Slack channel has become a place where we greet, chat, and joke with each other during the week. Through it, we've met new team members and celebrated birthdays all while staying well over six feet apart.
On Fridays, we celebrate a virtual happy hour where we can wind down the week as a team. We share stories, cocktails, and plenty of dog cameos all for the weekly reminder of community. Of course, not everyone can make it to every single virtual event. But for the work we do and the team that we've built, we think it's an important tradition to continue.
"The first time we scheduled a Zoom happy hour I went into it with managed expectations," said Russell Voce, our VP of C5ISR. "I've enjoyed every chance to bond with the team. Of course, Zoom Happy Hour has some of the same pitfalls that in person Happy Hour has… some people still want to talk work! Nonetheless, it is something I look forward to every week!"
Our weekly flyer, the Weekender, is another way of connecting with our employees. With social distancing still in effect, we like to ensure a fun weekend for all our employees. We send out new recipes, activities, and TV shows/movies every week. This way, our employees and followers on social media can enjoy their weekends from home.
Most importantly, we try to make sure that every employee knows we're here for them. We strive to provide all the necessary resources for our workers and make sure that no one feels alone through this. For our company and for this team, coming together is as simple as logging on.
Marching forward.
We know that the pandemic has forced many hardships on small businesses across the country. As a proud 8(a) and Service-Disabled Veteran-Owned Small Business, we're committed to supporting other small businesses. We've highlighted local restaurants in Spathe areas of operation to show our support for those affected by the pandemic. We even shared information on a local panini restaurant that began selling toilet paper during the shortage.
Being a small business means more than just our own growth and success. To progress as a strong and unified community, we must not leave anyone behind. That includes supporting local small businesses in any way we can. With the current state of things, helping our neighbors is something we cannot and will not turn a blind eye to.
Like many other companies, we had to adapt, and we continue to make changes as we feel appropriate. The health and safety of our team will always take priority, and serving our customers continues to motivate us.
We're not sure what the future holds for this new way of working, but one thing is certain. As long as we have a mission to accomplish, and the talented team to get it done, we will.