Sergeant Major Danny Lopez's Farewell to Spathe Systems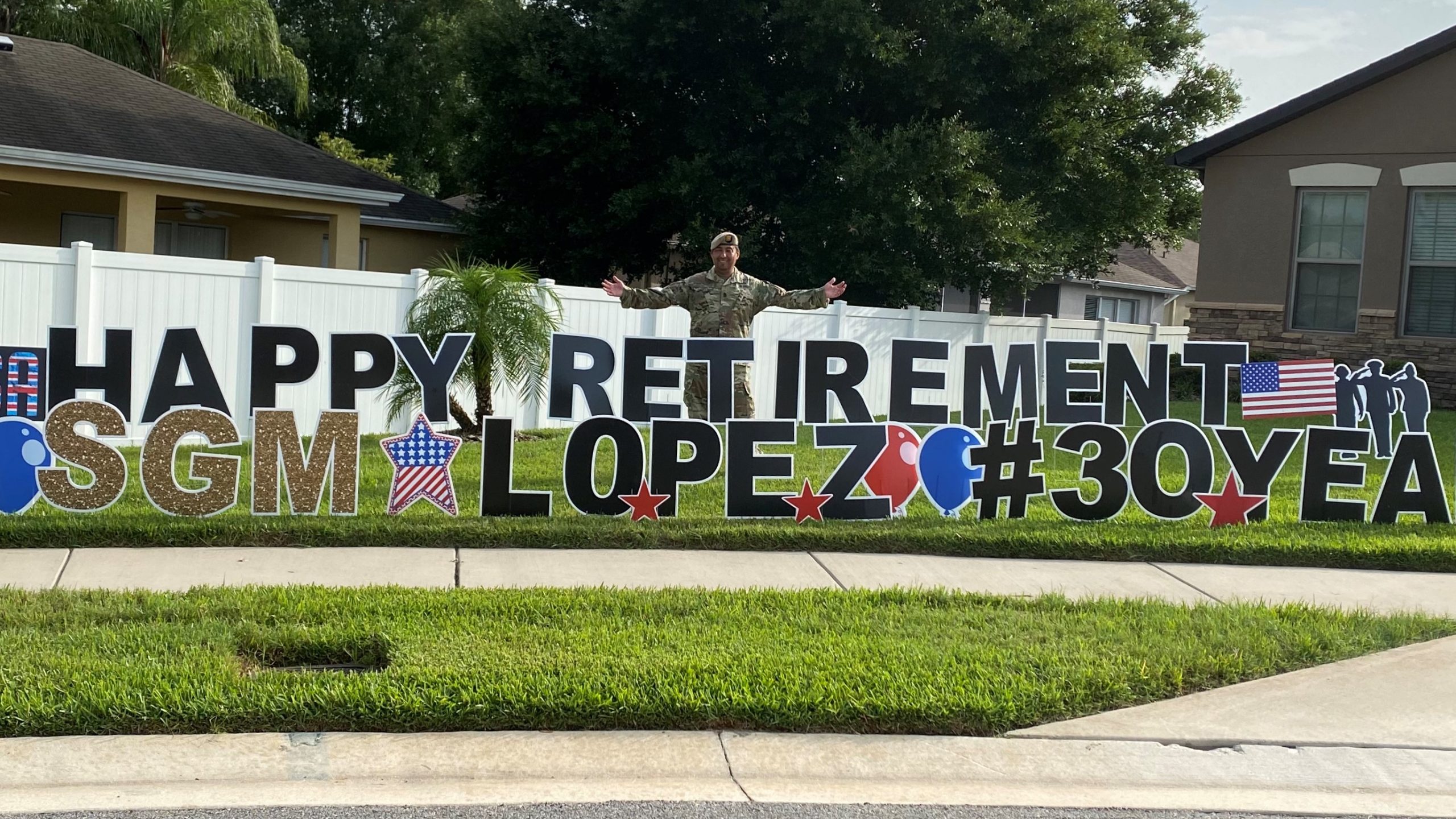 Last month, we highlighted Sergeant Major Danny Lopez as Spathe System's latest intern from the USSOCOM WarriorCare program. We learned more about his early life, his professional background, and his heroism serving our country. Since then, he's continued to defend his country and support our missions all while gaining valued skills in the workplace.
The WarriorCare internship program allows both SOF Service Members and companies like Spathe to support a mutual mission. USSOCOM assists us by providing strong and diverse veterans whose unique backgrounds in SOF service help us succeed. In turn, we support these veterans and their goals of becoming top job candidates in the Tampa Bay area. We support veterans like SGM Lopez.
As we learned earlier this year, SGM Lopez's story is truly one of a kind. We are honored for the chance to work with a true American hero and Defense Superior Service Medal recipient. Without people like SGM Lopez, we simply wouldn't be where we are today. As we've said before, helping veterans with their transition to civilian life will always be a focus at Spathe Systems.
In our original interview with SGM Lopez, we learned more about what he hoped to take from this experience. Now as his internship period is coming to an end, we wanted to hear from him one more time. In his final days as a Spathe Systems intern, SGM Lopez wanted to speak directly to his team.
Danny's Message to Spathe Systems and the WarriorCare Program:
To my team at Spathe Systems,
In these last days of my internship, I wanted to share some thoughts. Firstly, I could not be prouder of my internship with the company. Through it, I've learned valuable and irreplaceable knowledge that I will take with me forever.

Secondly, I've gained an appreciation for the mission. Seeing how the civilian sector conducts project management, finances, and human resources has been life changing. I've seen how a company like Spathe tirelessly serves its customers, and I'm honored to have supported that mission. The lessons I've learned have built a strong foundation that will carry me to the next chapter of my career.

Additionally, the team at Spathe embody what it means to be a group of professionals. The leadership supported me from start to finish and met all my questions with care and consideration. The company ensured my success and made it clear that that was their main goal.

Most importantly, I truly feel like I've made an entire network of support through this journey. I want to thank AC Coley for his trusted leadership and genuine concern for my success. Not only was he there for me, but his support meant the world to my family.

For future Spathe interns, know that the company will be there for you. They will go out of their way to support your goals and provide the feedback you need to excel. Luckily, the program's flexibility lets the company to tailor to your interests, so learn as much as you can.

Finally, I want to thank every individual who spent time with me, educating me in their areas of expertise. I'm so grateful for the friendships I've made, and I know that I'll always have a home with Spathe Systems.

– Sergeant Major Danny Lopez
Looking to the future.
We will forever be grateful to SGM Lopez for his service to our country and our company. Because of his dedication, we will always have his back. Today, SGM Lopez is a top candidate for full-time employment in the Tampa Bay area and beyond.
Our partnership with USSOCOM's WarriorCare Program has allowed us to meet and work with some of the nation's finest heroes. These veterans bring decades of military service that we help shape into commercial skills. These men and women are fearless, committed, and eager to learn all that they can. As SGM Lopez mentioned, the program's flexibility lets us explore all of a veteran's skills and interests as they grow. We are so grateful for our partnership with this life-changing program.
As we look forward to meeting our next veteran intern, we can't begin before thanking Sergeant Major Danny Lopez. From all of us at Spathe Systems, we know your career is just beginning.
This article does not constitute an endorsement of Spathe Systems, LLC by the Department of Defense or U.S. Special Operations Command as per Memorandum of Agreement.