Small Businesses vs. Large Corporations: Spathe's VP Roger Jones Tells His Transition Story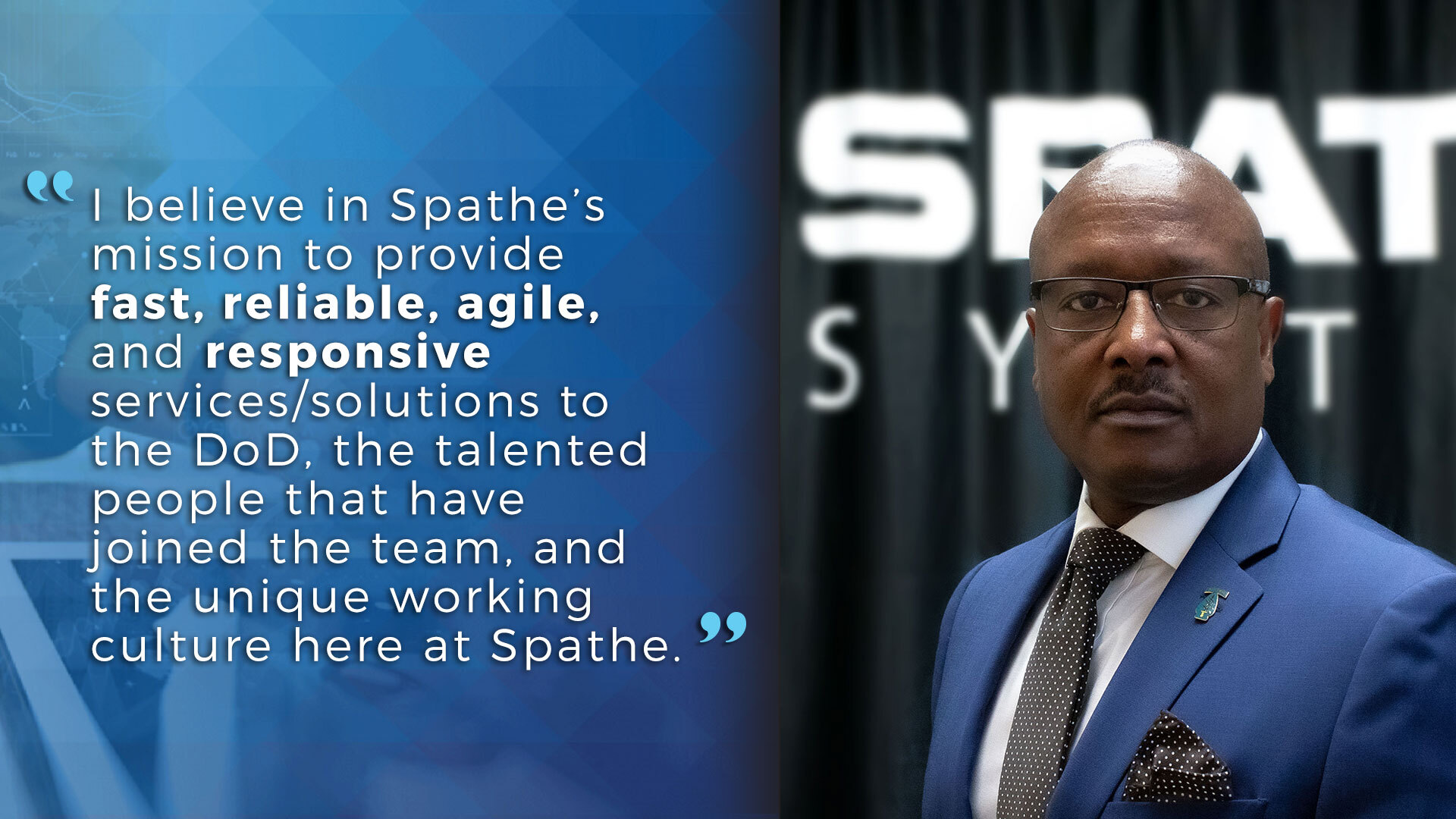 When it comes to running a business, the debate between small businesses and larger corporations is one as old as industry itself. Recently, we had the chance to sit down and talk about the advantages of working for a small business with one of our extremely valued team members, Roger Jones.
Colonel Roger Jones is our Vice President of Mission Support at Spathe Systems. In 2014, Roger retired from the US Army Special Forces after 28 years of active duty, with 21 years in US Special Operations. His final Department of Defense position was the Division Chief for Mission Assurance and Director of the Global Mission Support Center (GMSC) for the J3, USSOCOM from 2011 to 2014.
A native of Hampton, Virginia, he graduated from a Historically Black College and University (HBCU), Norfolk State University, receiving his Commission as an Infantry Officer in 1985. Roger served as an Infantry Rifle Platoon Leader, Scout Platoon, Company Executive Officer, Company Commander and Ranger Instructor before going to the Special Forces Qualification Course at Fort Bragg, North Carolina in 1992. His Special Operations assignments ranged from Special Forces Operational Detachment (A) Commander at the 5th Special Forces Group (A), SOF Acquisitions Operational Test & Evaluator, through SF Group Deputy Commander and Battalion Command at Recruiting Command. After Roger's Battalion Command, he was assigned to Special Operations Command Central where he deployed to Iraq in support of OIF, and Pakistan in support of OEF-AFG. Roger used his 28+ years of experience as a foundation and transitioned to a career out of uniform where he first worked for Northrop Grumman and then two small companies supporting SOCCENT's Joint Exercises Planning cell. Roger went on to another small business – SHINE Systems & Technologies – to manage their SWMS-B portfolio efforts. That experience led to Roger becoming the next Senior Program Manager for ARMA Global, a General Dynamics Company, managing their SWMS-A portfolio and eventually, Spathe Systems.
With prior business experience at both large and small corporations, Roger recently discussed his decision to leave a large corporation to work with a small business again.
Roger, Can you describe your biggest career transition in your time in the workforce?
One of the most difficult transitions in my career was the same transition many people in Army Special Forces and Special Operations struggle with: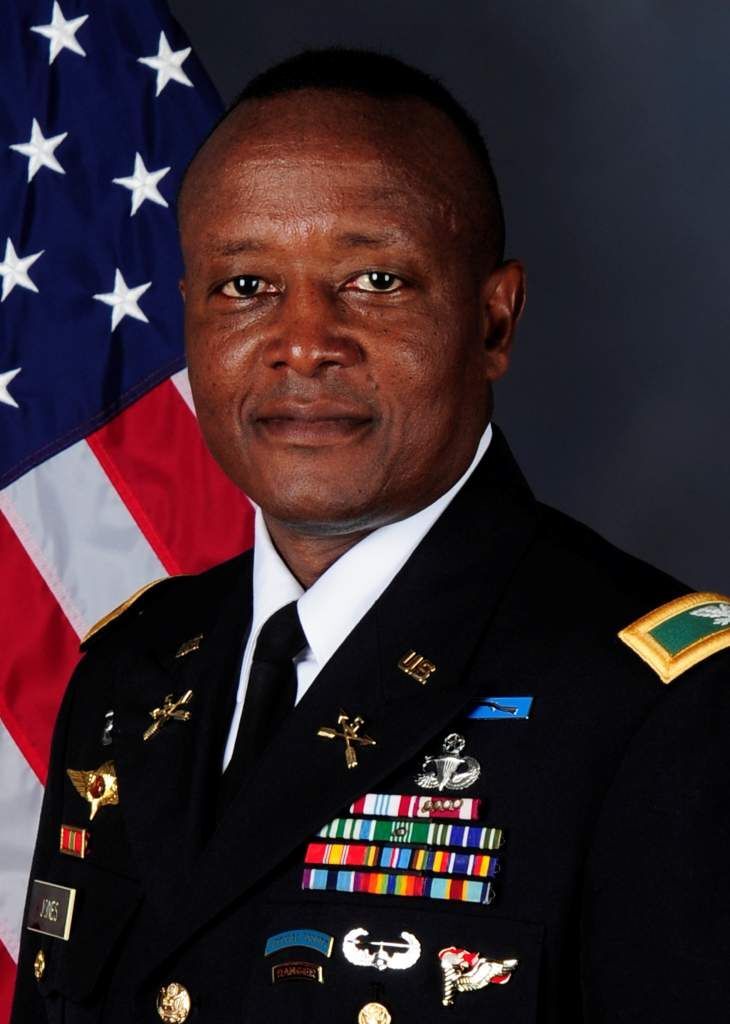 the transition from a uniformed operator to positions of leadership out of uniform. Many young service members join out of a sense of duty with a hunger for adventure. In time, adventure turns to a profession. Once a professional in your field, there is a thirst to master your craft and a quest for originality in your specialties. Moving up, you realize these positions are not about adventure or you anymore – the profession becomes a calling to get the mission accomplished and to take care of those around you. This step and transition is perhaps the most difficult for the professional operator to make as it requires you to elevate yourself from the crowd. I am proud to say that I feel right at home as I lead people out of uniform.
What is the one piece of advice you would give a younger 'you?'
I would tell young Roger to relax, look around and enjoy the ride. Ask more questions of your senior leaders. Ask them to mentor you. They are willing and waiting for you to ask.
Roger, you have had an interesting journey after military retirement. What made you consider Spathe during your return to the small business environment?
I have been approached by other small companies but what makes Spathe so different from smalls that I have worked with in the past is the capability set and team the Spathe leadership has built. Spathe has been competing directly with large companies on some of the most interesting technology and mission related items that the DoD currently has (DevSecOps, Cloud, Cyber, Near Peer Threats, etc). I wanted to be part of a team like that, one that has a true capability set with leadership empowerment to provide the best possible solutions for our DoD customers. I did not come here for a title; I came here for the team that Spathe has built and for the opportunity to excel with them.
How does the choice of small versus large drive you as part of the Spathe Ecosystem?
Small businesses have more flexibility when it comes to considering alternative solutions for a client like USSOCOM.  They are often more agile in how projects are carried out.  There is less bureaucracy so ideas and projects can typically be implemented faster. All vendors will propose to USSOCOM that they are fast and agile but when it's crunch time, they will ask the customer to wait for some type of approval. This has frustrated me in the past. I can be sincere with a customer at Spathe and say we truly move at the speed of SOF when providing a service.
Are there any final thoughts you would like to share on your Spathe experience thus far?
When you can pursue a profession that gives you mastery of your experiences, skills and purpose as well as having camaraderie with those you work with, you have found the ideal space to thrive in. I believe in Spathe's mission to provide fast, reliable, agile, and responsive services/solutions to the DoD, the talented people that have joined the team, and the unique working culture here at Spathe.
As a proud 8(a) and Service-Disabled Veteran Owned Small Business (SDVOSB), Spathe Systems is defined by people like Roger. Committed to providing opportunities for all our veterans, Spathe believes in extending these partnerships that make our small business successful and resilient. With decades of experience and knowledge, we are so grateful to welcome Colonel Roger Jones to our Spathe Systems team.