SGM Danny Lopez Joins Spathe Systems as the Newest Participant of USSOCOM's WarriorCare Internship Program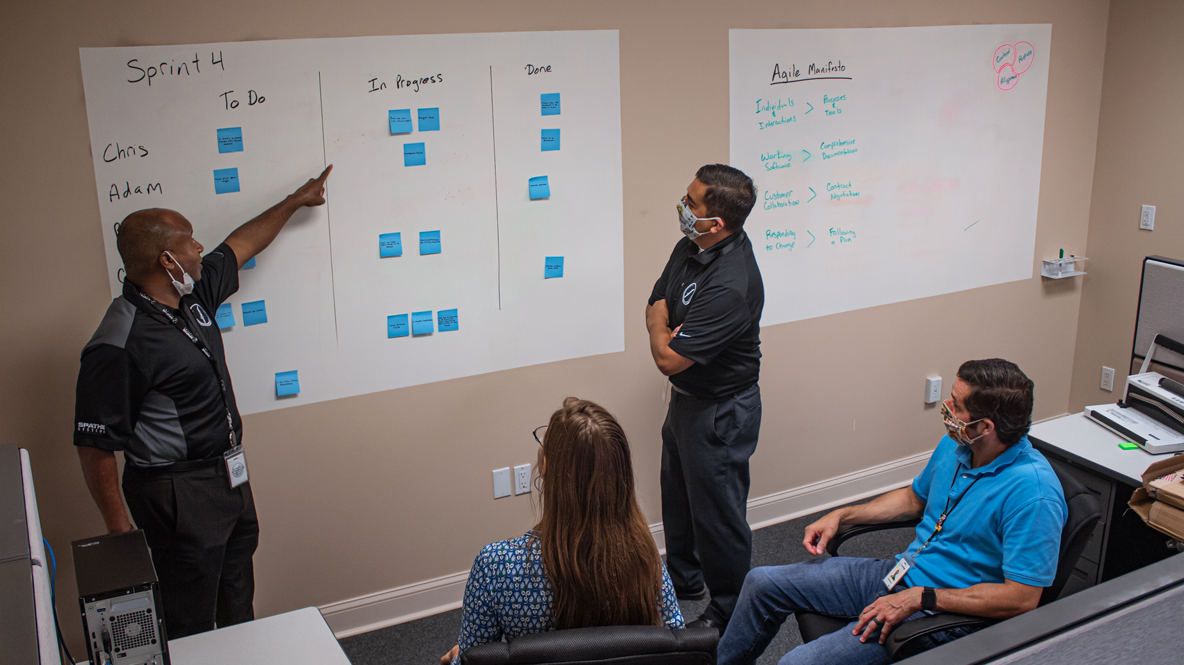 For newly retired veterans, transitioning from the military world to the workforce can be daunting. The countless skills learned during active duty may not easily read on a resume, making it hard for vets to get a jumpstart.  We at Spathe Systems understand these challenges and have made it a priority to provide veterans with a multifaceted internship program tailored to their specific needs and interests so they feel better prepared to enter the job market. With the help and sponsorship of USSOCOM's Warrior Care Internship Program, Spathe Systems offers meaningful, one-on-one, hands-on approaches to teaching the disciplines that make a contract services company successful. Ultimately, our objective is to guide our interns and provide them with the necessary skills to establish their career.
The latest participant entering our program is none other than Sergeant Major Danny Lopez. Being a native of Stanton, California, SGM Lopez enlisted with the United States Army in 1991 and was assigned to multiple, highly respected units within the military. These included the 75th Ranger Regiment, Special Missions Unit, 112th Signal Battalion, Joint Special Operations Command (JSOC) and most recently, the United States Special Operations Command. SGM Lopez is also known for being a forerunner in the modernization of the SOF communications network, the fourth largest branch in the Department of Defense.
SGM Lopez has deployed multiple times throughout his career, supporting Operation Enduring Freedom, Iraqi Freedom, and Inherent Resolve. He has earned several awards and achievements throughout his military career including the Bronze Star w/ Oak Leaf Cluster award, the Defense Meritorious Service Medal, and the Joint Service Commendation Medal. This year, SGM Lopez was awarded the Defense Superior Service Medal, an award presented to members of the Armed Forces who perform exceptionally with the DoD.
When discussing the Internship, SGM Lopez was more than excited for the opportunity.
"Despite how well you plan for retirement, there is always a level of anxiety and uncertainty.  It's amazing to see how Spathe Systems rallied around my efforts and guided me and my family through these times of uncertainty.  I will forever be grateful for the reception and integration plan that they have provided me with which has drastically reduced the stress of my overall transition.  It is comforting to know that Spathe Systems has made a commitment to assist the Warriors and their families of this great nation." – SGM Danny Lopez
During his time with Spathe Systems, SGM Lopez will be exposed to various functional areas/departments tailored to his interests. Spathe will offer him a structured program with an immersive learning environment providing SGM Lopez the invaluable skills for his future career endeavors. Our overall objective for any intern is to pinpoint their skill set so they feel properly prepared to enter the workforce and make the next step in their career. We offer a flexible work schedule to accommodate transition activities while guaranteeing an internship period of up to 179 days. To better understand our applicant, we sat down with SGM Lopez to see what he was most excited for as he enters our program.
Tell us a little about your military career, how did you initially get started?
I initially joined the Army for four years, and my first assignment was with the 3rd Ranger Battalion, I told my mother to leave my room alone because I would "be home soon" and that I was going to "finish college after a tour in the Army."  Obviously, that did not happen, and it took another 30 years until I was finally ready to leave.
How did you get introduced to Project Management? What interests you in this career path?
After reaching SGM status, I spent a lot of time on the business side of the Army.  As J6 Senior Enlisted Advisor for JSOC and SOCOM, I was fortunate to be part of an awesome team that oversaw the progress of certain IT projects. After becoming SOCOM J6 SEA, I became part of a team who was responsible for the modernization of the SOF communications network. Knowing that these efforts will simplify how the Warfighter will communicate and enable other technologies such as artificial intelligence (AI) thus giving them the advantage over their adversaries. Now that I am retired, I want to continue to serve my nation and the people who defend it.
What lessons can you apply from the military to your role as a PM?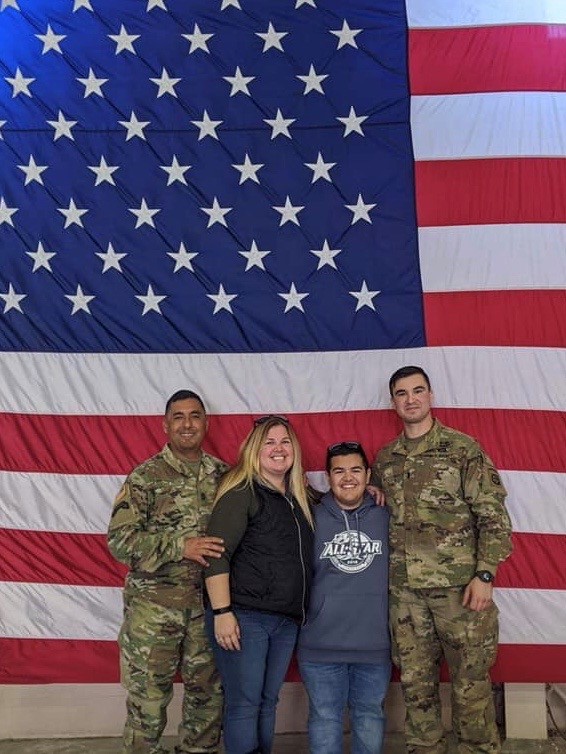 First and foremost, it's personal accountability.  As an NCO you are not only required but expected to obtain an ethical lifestyle in and out of the military. Once you are in that kind of position, people will always look to you as a role model. I embrace the fact that my responsibility moving forward is to set a good example whether that be in a military setting or in a program management role.
What are you hoping to take away from your internship at Spathe?
I am excited to see how program management operates in the civilian sector. I am sure there are many similarities to an Army PM, but I am positive that it differs in many ways as well. Ultimately, I hope to walk away with a better understanding and perspective on the overall functionality of the position to future my career as a program manager.
Spathe Systems is delighted and honored to guide SGM Danny Lopez through his transition into the job market. Time and time again, our Warrior Care Program interns prove themselves to be some of the brightest and hardest-working individuals who join the Spathe team. As a proud Service-Disabled Veteran Owned Small Business (SDVOSB), we are committed to providing our veterans with the opportunities and skillsets needed to successfully navigate the professional landscape. Because of these brave men and women, we are Spathe Systems.
This article does not constitute an endorsement of Spathe Systems, LLC by the Department of Defense or U.S. Special Operations Command.